The official comic convention season opens this weekend with Emerald City Comic Con in Seattle, and publishers are kicking it off with a round of announcements of new children's comics and graphic novels. Here's a look at the latest: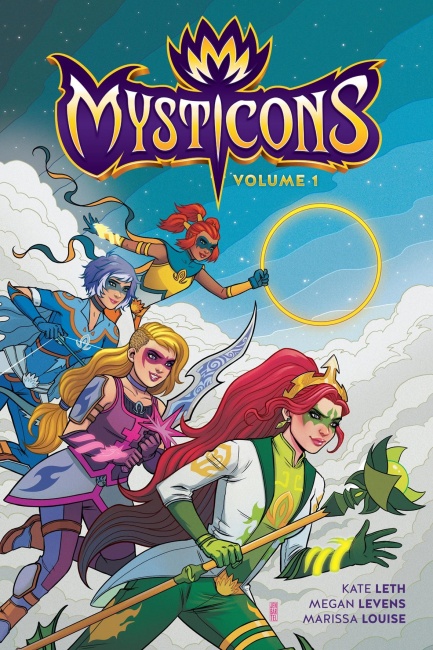 Magical Girls Unite:
Magical girls join forces in real life and on the page: Dark Horse announced this week that it has reassembled the creative team from
Spell on Wheels
for its new graphic novel series based on the original animated series
Mysticons
(see "
Dark Horse to Publish 'Mysticons' Graphic Novels
"). Produced by Canadian animation studio Nelvana, Mysticons stars four ordinary girls who are transformed into the Mysticons, given special weapons and powers and tasked with fighting evil in the magical world of Gemina. The second season of Mysticons just started on Nicktoons and will debut on Canada's YTV Network on April 8. Writer Kate Leth (
Patsy Walker aka Hellcat
), artist Megan Levens (
Buffy the Vampire Slayer
), and colorist Marissa Louise (
Wonder Woman Annual
) will reunite to create the graphic novels. In the first volume, the Mysticons will pursue evil biker twins who have wreaking havoc in the streets of Drake City. Mysticons, Volume One, is planned as an 80-page graphic novel with an MSRP of $10.99 with a release date of August 8.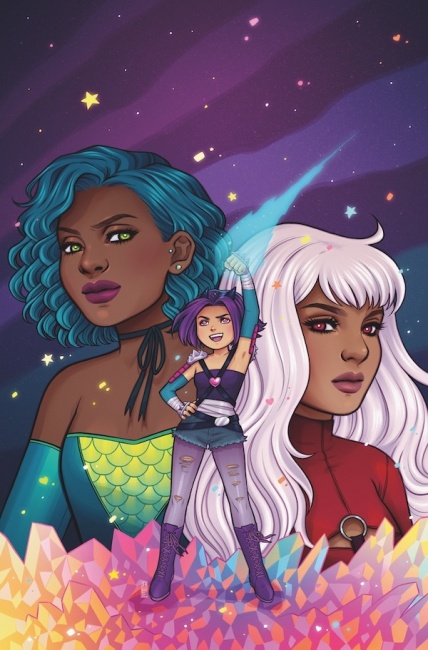 Magical Girls Kick Ass:
Dark Horse also announced a print edition of
Chaos Arena: Crystal Fighters,
which originally ran on the digital comics platform Stela; The Mary Sue describes it as "
Sailor Moon
meets
Street Fighter.
" Co-created by Jen Bartel (
Jem and the Holograms
) and Tyler Bartel, the graphic novel stars a teen girl who discovers a seemingly childish video game actually has a whole underground fight club—but finds herself in peril when the virtual tournaments turn out to have real-world consequences. The 140-page trade paperback is scheduled for an August 29 release to comic shops and has an MSRP of $12.99.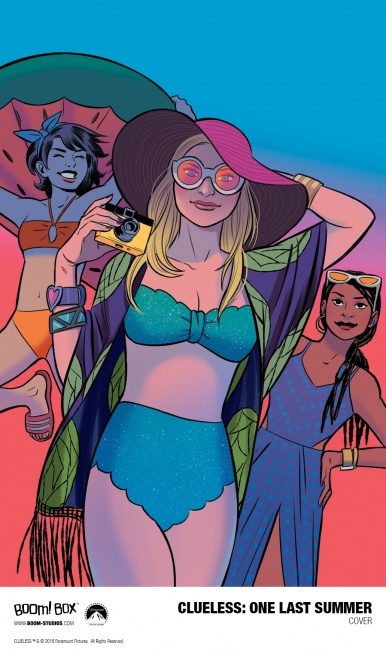 Summertime Clues:
BOOM! Studios will follow up its
Clueless: Senior Year
original graphic novel (see "
'Clueless' Comes to Comics
") with
Clueless: Last Summer,
which is planned for a Fall 2018 release under the BOOM! Box imprint. With the same creative team of co-writers Amber Benson (
Buffy the Vampire Slayer
) and Sarah Kuhn (
Heroine Complex
) and artist Siobhan Keenan (
Adventure Time
), the new comic will follow the adventures of Cher, Dionne, and Tai on their last summer before college. The Asian-American character Summer, who was part of Cher's circle in the film (where she was played by Nicole Bilderback) will get a larger role in the new comic, according to Kuhn.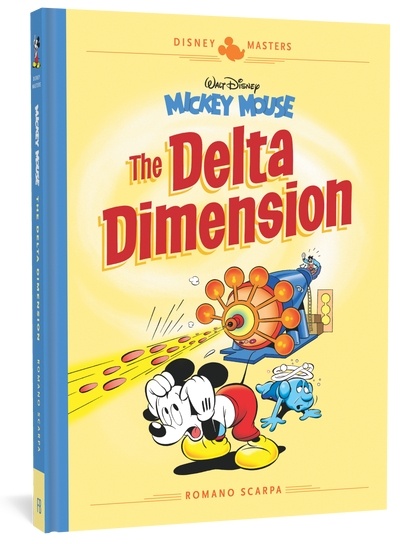 Masters of Mischief:
Fantagraphics will launch a new series of hardcover anthologies, Disney Masters, in June. Each volume will collect comics featuring classic Disney characters such as Mickey Mouse and Donald Duck by lesser known creators from around the world. The first volume will be
The Delta Dimension,
by Romano Scarpa, due out on May 15. The following volumes are Uncle Scrooge's Money Rocket (Luciano Bottaro, June 5), The Case of the Vanishing Bandit (Paul Murry, July 15), and The Great Survival Test (Daan Jippes and Freddy Milton, August 15). All will be in full color, with between 184 and 208 pages, a trim size of 7.5" x 10.25", and an MSRP of $29.99.
(See all four covers in the gallery below.)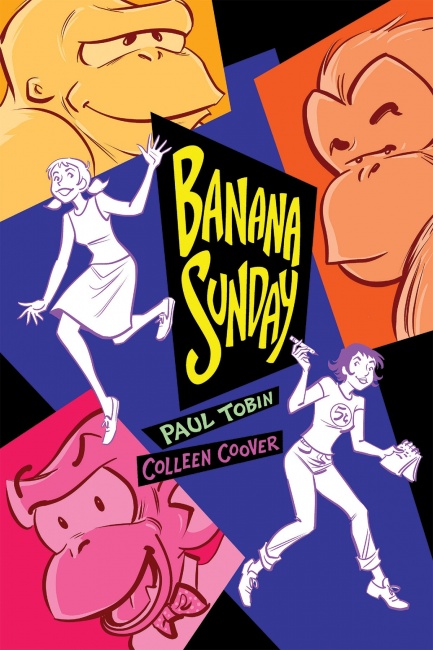 Monkey Business:
The husband-and-wife team of Paul Tobin and Colleen Coover (
Bandette
) are bringing back
Banana Sunday
in a new edition that will be colored by Ryan Sigh (the artist for
The Backstagers
). The all-ages humor/fantasy story stars Kirby Steinberg, a high school student and the caregiver for an orangutan, a spider monkey, and a gorilla, all of whom can talk. Kirby's best friend, Nickels, is the reporter for the school paper and is dying to get the real scoop on the speech-enabled simians, but Kirby's not telling.
Banana Sunday
was originally published in black and white as a four-issue series, then collected into a graphic novel in 2006 (with Tobin anagrammatically credited as "Root Nibot").
New Adventures:
BOOM! Studios has announced a new addition to its line of Adventure Time comics, based on the Cartoon Network animated series.
Adventure Time: Beginning of the End
is a three-issue stand-alone miniseries in which Finn meets the ghosts of his past selves, all the alternate present selves, and his possible future selves—but if he goes beyond the Vanishing Point, he will disappear from all the different realities. Fortunately, Jake is rounding up help to rescue him. The series will be written by Ted Anderson (
My Little Pony
) with art by Marina Julia (
Lumberjanes
).
Adventure Time: Beginning of the End
#1 is scheduled for a May release and will have a wraparound main cover by
Adventure Time
artist Victoria Maderna and variant covers by Diigii Daguna (
Adventure Time Comics
) and Corey Booth (
Over The Garden Wall
).