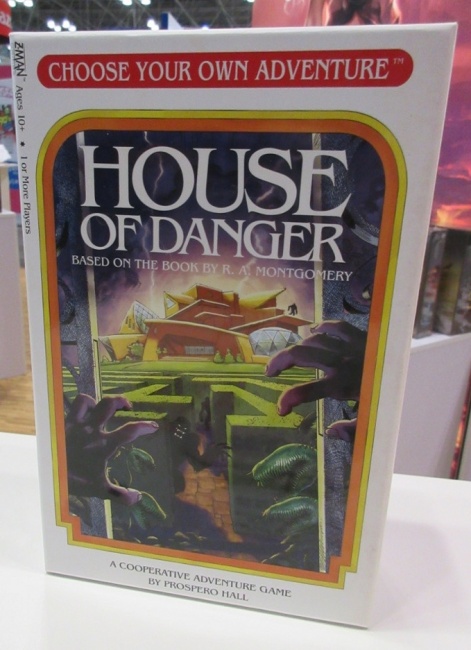 At Toy Fair, ICv2 caught up with Asmodee North America's Bryan Bornmueller to learn more about games coming in 2018 from Asmodee studios and other companies distributed by ANA.
Z-Man has licensed the
Choose Your Own Adventure
book series, and its first release under the new license will be
House of Danger,
a collaborative storytelling puzzle game designed by Prospero Hall. "This is based off
The House of Danger
which is one of the bestselling books from the
Choose Your Own Adventure
series," Bornmueller explained. "It's a crazy story. You're psychic investigators going and exploring this crazy mansion you've had dreams about. When you're there, you find monkeys, Civil War generals, counterfeiters and all kinds of crazy stuff." The game will be $24.99. Release is planned for summer.
Z-Man has also announced
Fae
, which is based on
Clans
, an early-2000s game by Leo Colovini. For 2-4 players ages 10 and up, the game plays in about 20 minutes. MSRP is $39.99.
Attack of the Jelly Monster
is a real-time dice rolling game. "It's coming over from France from Libellud who do
Dixit, Mysterium
and
Dice Forge
," Bornmueller said. "You're rolling your dice trying to have the highest value dice left at the end of the very, very short 10 second timer to control it. Plays very fast, 10, 15 minutes, very frenetic." Release is planned for March. MSRP is $20.00.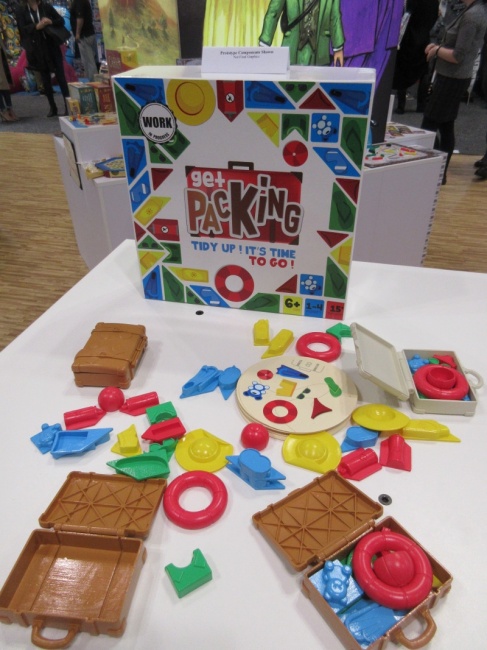 Get Packing
is a brain teaser party game. Players are going on a trip to some faraway place, and the cards tell them what to pack in their suitcase. "As you know when you pack for a trip, you never have enough room for all your stuff," said Bornmueller. "You have to figure out a way to fit in all of your different pieces. The first one who can pack all their stuff and close their suitcase wins the round." Release is planned for summer. MSRP is $19.99.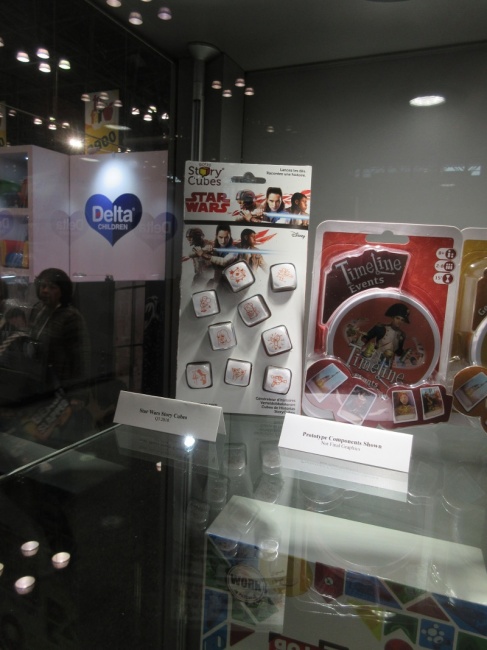 Asmodee acquired
Rory's Story Cubes
last May, and now its future in the U.S. is clarified. "We're announcing here at the show that Gamewright is still distributing
Rory's Story Cubes
this year," Bornmueller said. "But we're going to be distributing a new
Stars Wars Story Cube
product they're working on. Essentially you get a set of eight or nine dice with these great pictographic images on them. You roll them. Either as a group or just taking turns or by yourself, you use the images to make up a story right there on the spot. You use the images as jumping off points for what's going to be happening." The new game is planned for Q3.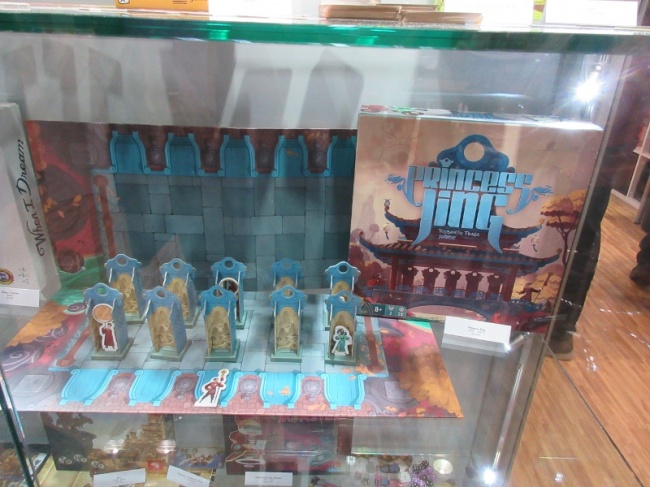 Princess Jing
is a 2-player bluffing game. "You'll get 25 of these big double‑sided Chinese style screens," said Bornmueller. "The story of the game is both sides; the princess of your kingdom is in love with one of the guards on the opposing kingdom and vice versa. You're trying to get your princess from your side of the board to the other side of the board without their opponent figuring out who they are. But both people are going to have mirror‑bearers that have literal physical mirrors that you're going to be able to use to try to get information about what's on your opponent's side of the pieces."
Princess Jing
will be released in Q3 at $49.99 MSRP.
Asmodee is also launching some new packaging for
Timeline
and
Spot It
in Q3. "
Spot It
is very similar, new color coding, it's still a round tin," Bornmueller said. "But
Timeline
will be a lower price point. They were $14.99. Now it's $9.99 and a round tin. Then a new look highlighting these historical figures on the packaging now and highlighting the line of cards which is the main mechanic of the game," said Bornmueller.
The classic strategy game
History of the World
will get an updated version in Q2. MSRP is $69.99.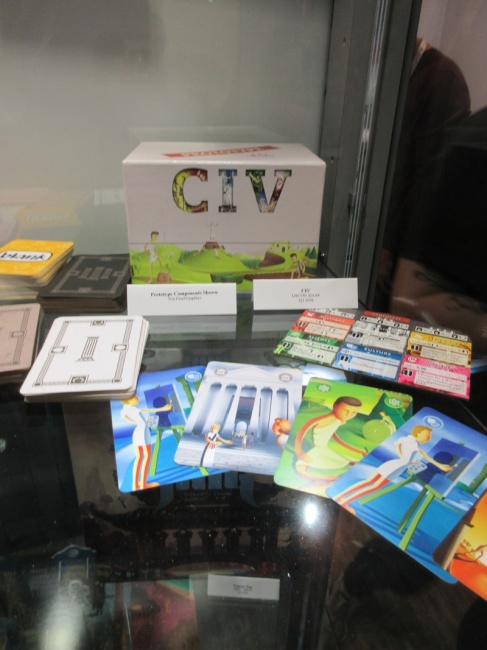 CIV
is a small card game about building up a civilization. Players decide if they will focus on war, science, art and culture, or religion. It will be released in Q3 at $24.99.
Asmodee was also showing off Plaid Hat Games at Toy Fair (see "
Intergalactic Planetary Samurai Mechs Battle for the Stars in 'Starship Samurai'
").
Click the Gallery below for full-size pics with boards and bits, more!