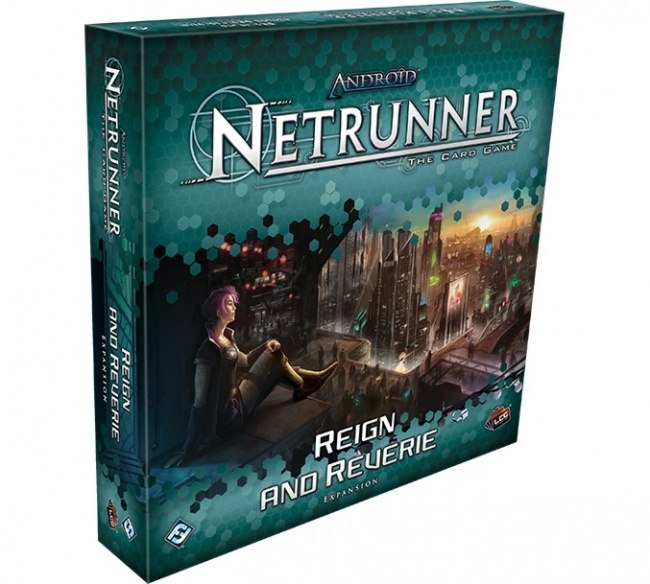 Fantasy Flight Games' cyberpunk
Living Card Game
Android: Netrunner
is heading to the Midwest sprawl of ChiLo in the new
Reign and Reverie Expansion
, now available for pre-order.
The
Reign and Reverie
expansion explores the crime-ruled metropolis of ChiLo and the shadowy characters who pursue their agendas there. The expansion includes cards suitable for use with all ten
Android: Netrunner The Card Game
factions, both corporate and runner. Every corp receives new agendas to pursue, and every major faction in the game is reinforced by a new identity. All of the major runner factions also get access to a new console.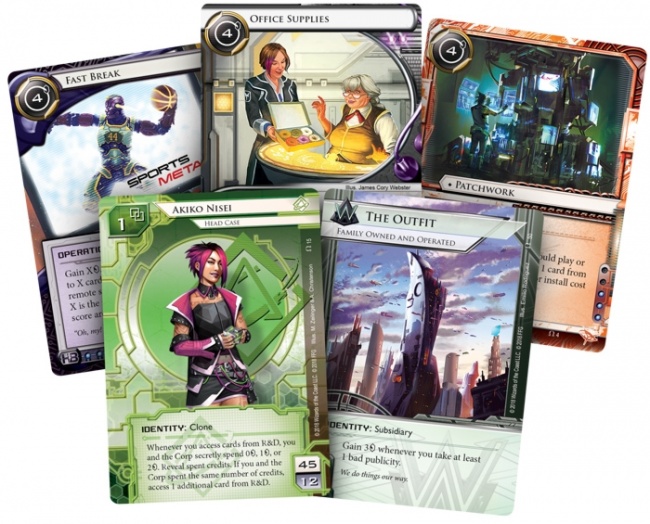 The new expansion set will include a total of 156 new cards, with three each of 49 different cards, plus single copies of nine new single-copy cards. MSRP is $29.95. As an expansion, a copy of the base game will be needed to play.
Click the Gallery below for a preview of some of the cards from the new set!
Fantasy Flight released an updated base set for the game last year (see "
'Revised Core Set' Announced for 'Android: Netrunner'
").