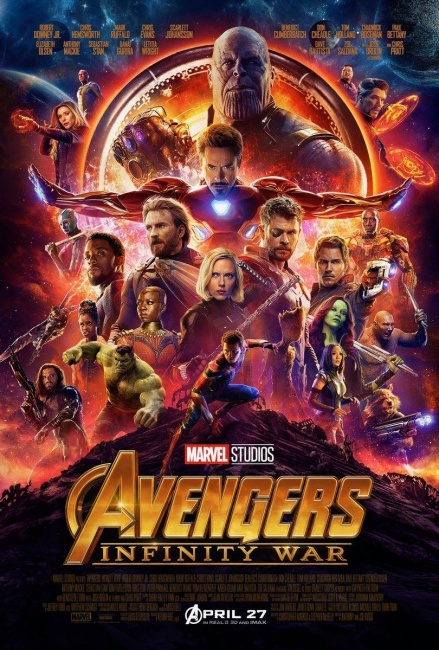 Thanos looms large in the new
Marvel's Avengers: Infinity War
trailer and poster.
The trailer opens with a voiceover from Gamora, who explains Thanos's goal for the Infinity Gauntlet: to wipe out half the universe, including half of the human population. The two-and-a-half minute trailer is loaded with new footage of Thanos, Tony Stark, Captain America, Black Panther, Black Widow, Thor, and the rest of Earth's mightiest heroes, as well as a few brief moments of levity from Star-Lord, Spider-Man, and Doctor Strange amid the pending apocalypse.
The film opens April 27 (see "
'Avengers: Infinity War' Release Date Moved
").