With the spring convention season well under way, new kids' comics announcements have been popping up all over, from a new kids' imprint at Amigo Comics to new titles for Papercutz and BOOM! Studios, and new versions of some old favorites.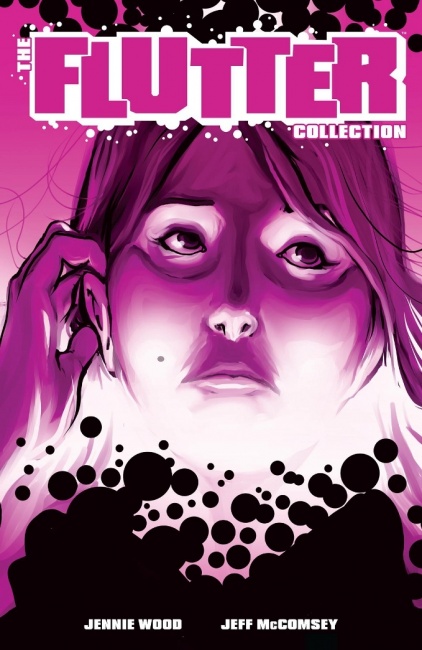 Dark Horse Comics to Publish Flutter:
Dark Horse Comics announced this week that it will publish Jennie Wood and Jeff McComsey's trilogy
Flutter
as a single volume for the first time. The main character, Lily, is a 15-year-old girl who can shape-shift into a boy but learns that won't necessarily make life any easier. The first volume was called "one of the year's best LGBT graphic novels" by Jacob Anderson-Minshall in
The Advocate.
The series was originally published by 215 INK, and Dark Horse and Universal Cable Productions are developing the story for television (see "
Universal Developing 'Flutter' & 'Mind Mgmt' for TV
").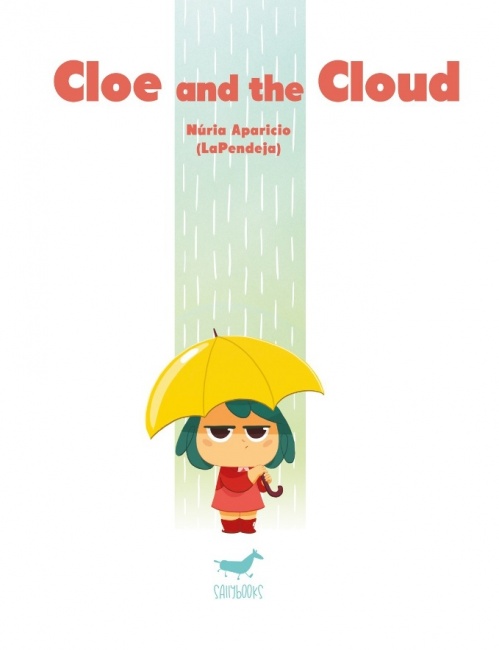 Amigo Adds Kids' Line:
Amigo Comics, which publishes creator-owned Spanish comics in the U.S., is launching a children's imprint, Sallybooks. The first two titles will be out in June 2018:
Cloe and the Cloud,
by Núria Aparicio (a.k.a. LaPendeja), is a graphic novel for young readers (ages 3 and up) about a girl who encounters rain while playing outdoors. The full-color, 52-page book has an MSRP of $9.99.
Magpie World,
by Carlos X. Diaz and Guillermo Monje, is a middle-grade title about a boy learning about nature. The 68-page, full-color graphic novel has an MSRP of $9.99.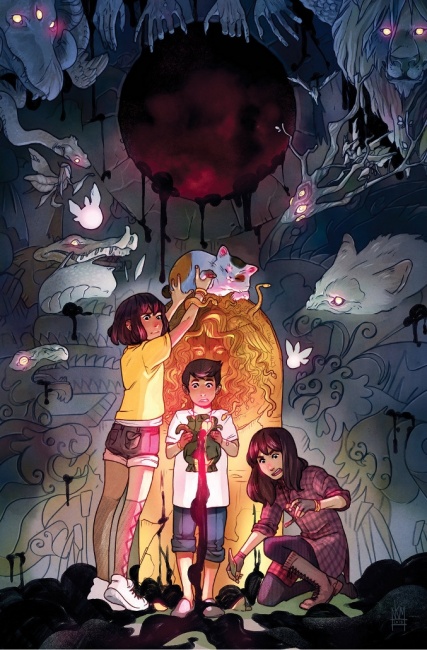 Pandora's Jar:
BOOM! Studios has just announced
Pandora's Legacy,
a graphic novel about three children who find an old jar, accidentally break it, and thus learn that they are descended from the mythological Pandora. What's more, they have just released the monsters from the jar out into the world—and only they can retrieve them. The original graphic novel by writer Kara Leopard and artists Kelly and Nichole Matthews is based on a field guide to the monsters, which was successfully funded on Kickstarter. The book will be published under the KaBOOM! imprint in November 2018.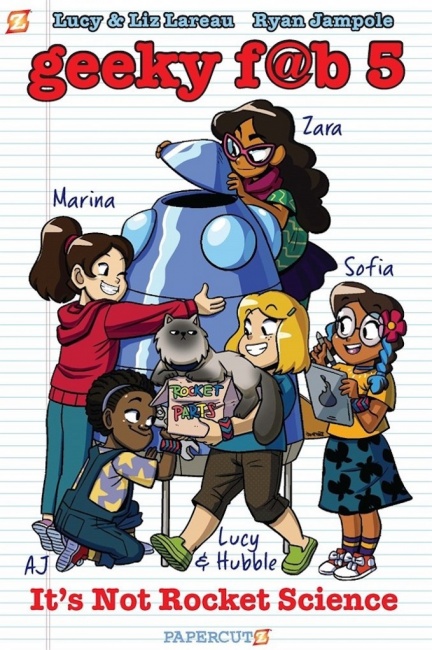 STEM Comes to Papercutz:
The children's graphic novel publisher Papercutz announced two new graphic novel series with a science/engineering spin.
Geeky F@b 5,
written by the mother-daughter team of Liz and Lucy Lareau and illustrated by Ryan Jampole (
Sonic, Mega Man
), features a group of friends who decide to rebuild the playground at their elementary school; the first volume,
It's Not Rocket Science,
is due out on July 31, 2018, with an MSRP of $12.99. In
Dinosaur Explorers
, a trio of friends travels to the Precambrian Era, 570 million years in the past, and are trapped when their time machine breaks down. Volumes 1 and 2 will be released on August 14, 2018, with MSRPs of $16.99 for the hardcover edition and $12.99 for the trade paperback.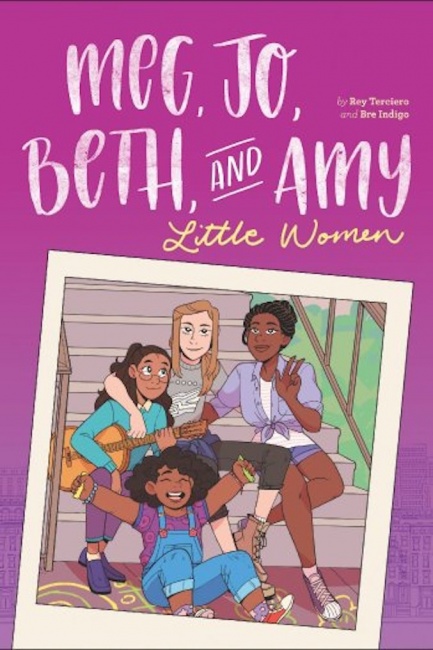 Little Women, Brooklyn Style:
Meg, Jo, Beth, and Amy,
an updated take on Louisa May Alcott's classic
Little Women,
has launched on the webcomic platform Tapas, and it will be collected in print by Little, Brown Books for Young Readers for a November release. Writer Rey Terciero told
The Hollywood Reporter
that he and artist Bre Indigo wanted to see themselves in the characters, so they created a diverse cast and included an LGBTQ character.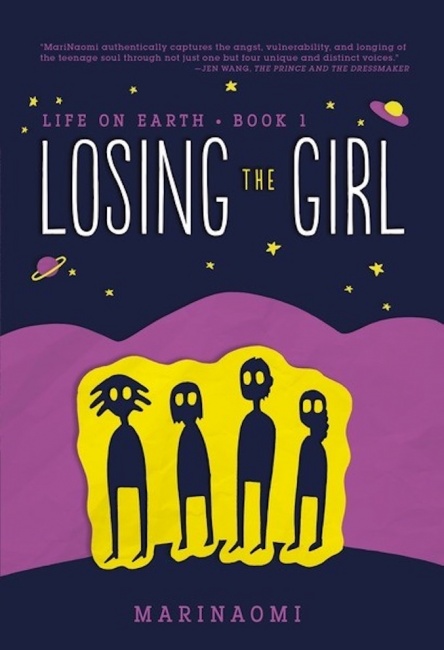 New Releases from Lerner:
Lerner Books has five new graphic novels coming out this spring:
Losing the Girl: Book 1,
by Eisner-nominated cartoonist MariNaomi, is the first volume of the
Life on Earth
trilogy, which tells the story of a missing girl through multiple points of view—and MariNaomi illustrates each with a different style. The paperback has an MSRP of $11.99.
Sanctuary
is the second book of
The Stone Man Mysteries
series, co-written by YA novelist Jane Yolen and Adam Stemple and illustrated by Orion Zangara. This series features a demon who disguises himself as a gargoyle and sits atop a church in Edinburgh, Scotland; he teams up with a human companion to solve mysteries. The paperback has an MSRP of $8.99. Both these books are YA titles for readers 12 and up. Lerner also has three new graphic novels for younger readers: The Whiskers Sisters solve
The Mystery of the Tree Stump Ghost
in the second volume of their series, aimed at readers aged 5-9; the paperback has an MSRP of $7.99.
Chavo the Invisible
, another book for this age group, is a wordless graphic novel about a kid who is the last to get picked for a team—but is determined to win. This 32-page paperback has an MSRP of $6.99. And finally, the animal detectives Q & Ray go in search of a missing meteorite in
Meteorite or Meteor-Wrong,
the second book in their mystery series for readers age 7-11; the MSRP for this paperback is $7.99.
Notorious RGB Gets Her Own Comic:
Simon & Schuster has purchased the rights to writer Debbie Levy and artist Whitney Gardner's graphic biography of Supreme Court Justice Ruth Bader Ginsburg, according to a report in
Publisher's Weekly
.
Becoming RBG: Ruth Bader Ginsburg's Journey to Justice
is a middle-grade graphic novel that will depict Ginsburg's career starting with her early days as a lawyer. The book is scheduled for publication in summer 2019.
Click the Gallery below for full-size images of all the covers!