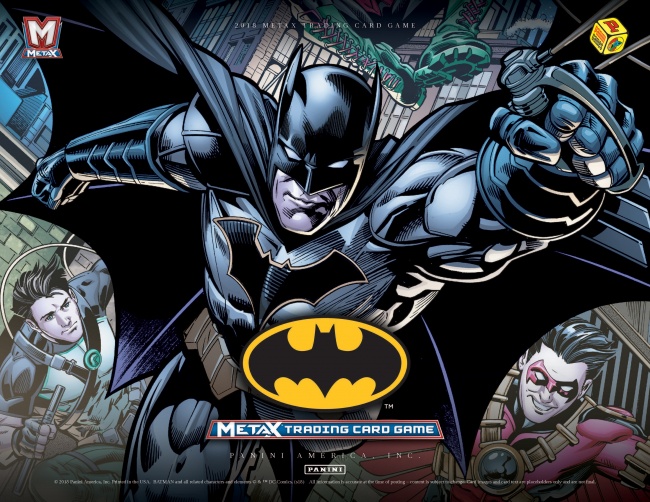 Favorite characters from Gotham City are getting in on the action in the
MetaX Batman Trading Card Game
, releasing from Panini on June 29.
The cards in this set feature the Batman himself as well as a number of his allies and adversaries, including The Joker, Robin, and Harley Quinn. The set also introduces four new character traits that players can use to create new deck archetypes: Bat Family, GCPD, Arkham Inmate, and Rogues Gallery. Included in the set are four new Cross Rare cards and two powerful Ultra Rare cards.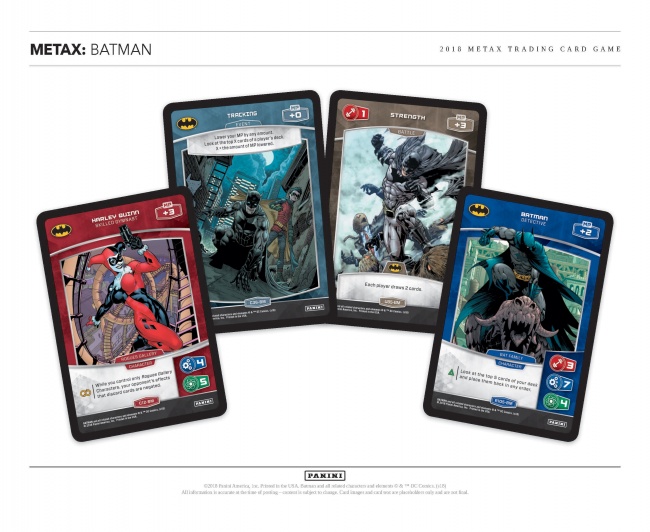 The total set includes 146 cards, which will be sold in 12-card boosters packed 24 to a display. Each display will include 1 Cross Rare, 1 Active Player card, and 8 Foil Parallel cards. Approximately half of the boxes will also include 1 Ultra Rare card. MSRP is $4.00 per booster.
The new set will be fully compatible with all MetaX sets, including last year's Justice League and Green Lantern sets (see "Details on 'Justice League TCG'" and "Green Lantern Joins 'Meta-X Justice League'"). An Attack on Titan version of the game is releasing at the end of the month (see "'Attack on Titan' TCG Unveiled").