German publisher Queen Games plans to release two new games this summer:
Kobold
in June and
Luxor: Forgotten Treasures
in August.
Intended for younger audiences, Kobold uses a three-dimensional game setup to recreate the bedroom of a small boy named Maurice, whose precious toys and fake gem collection are being pillaged by kobolds, represented by the players. Maurice, controlled by the game system, uses his flashlight to try to catch the kobolds in the act. The kobolds need to avoid the beam of light and gather as much loot as they can. The most successful kobold thief wins the game.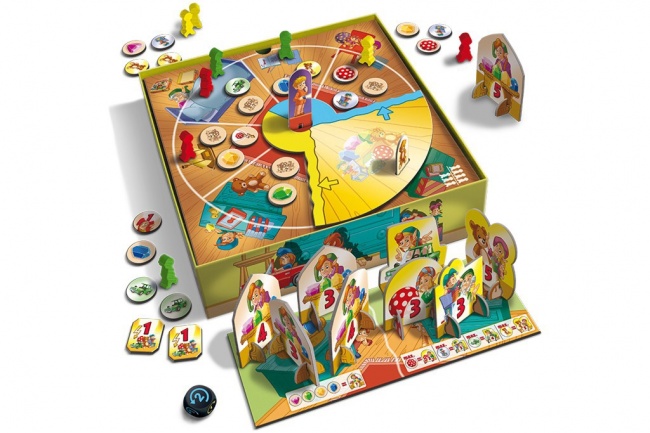 Kobold
comes with a game board designed for use inside the game box, 66 tokens, 1 trophy board, 9 stand-up trophies, 12 kobold pawns, 16 scoring tiles, and 1 die. The game is intended for 2 to 4 players, ages 6 and up, and takes about 20 minutes to play. MSRP is $34.99. It was designed by Marco Ruskowski and Marcel Susselbeck (the duo behind
Fresco
).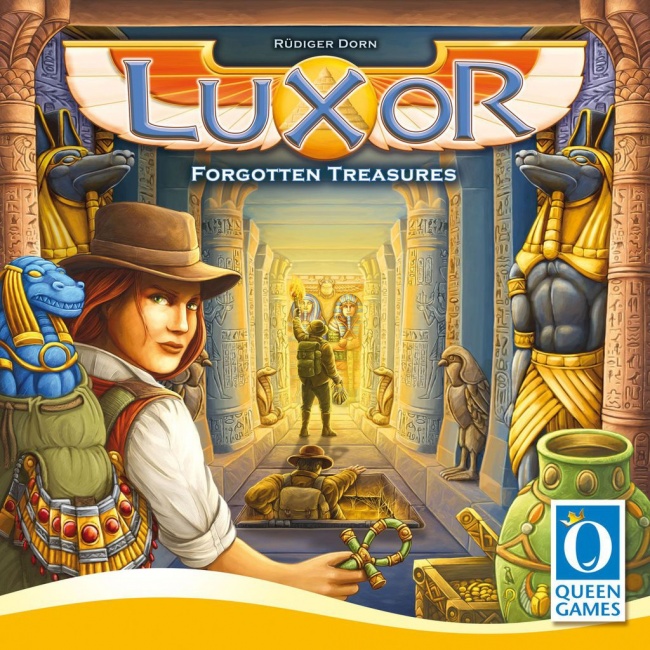 Created by master designer Rudiger Dorn (
Istanbul
,
Goa
),
Luxor: Forgotten Treasures
challenges players to explore the ancient Egyptian city of Luxor in search of the pharaoh's tomb, while trying to scoop up as much treasure on the way as they can. The player who can most quickly find the tomb and collect the most valuable treasures wins the game. The variable game board is different every game, and can even change during play.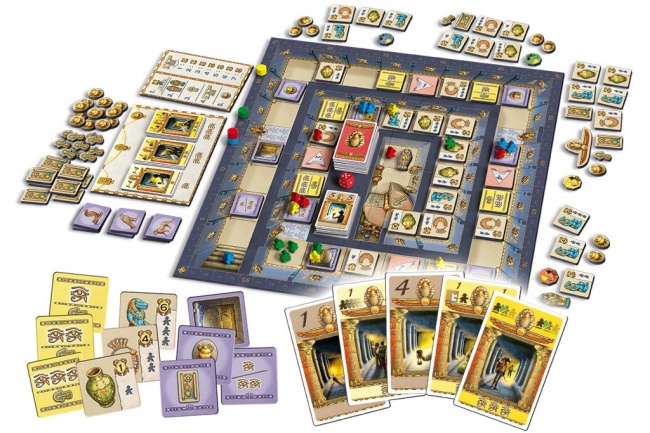 Designed for 2 to 4 players, ages 8 and up,
Luxor: Forgotten Treasures
includes 1 game board, 1 Horus board, 1 overview board, 1 die, 20 wooden adventurer pawns, 9 markers, 74 tiles, 44 tokens, and 55 cards. Playing time is about 45 minutes. MSRP is $49.99.
Queen funded the production of Luxor through a Kickstarter campaign earlier this month that attracted 459 backers to pledge €34,770 (about $43,000, or an average of $93 per backer). Backer fulfillment is scheduled for July, with release into the trade to follow.