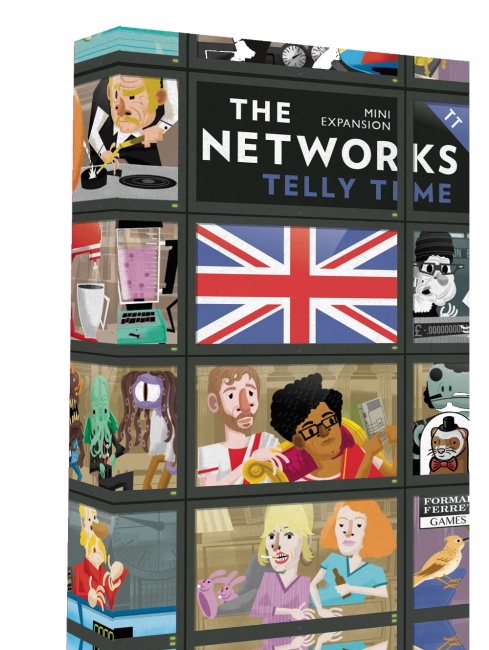 Formal Ferret Games have announced several expansions for its popular economic strategy game
The Networks
for 2018. The publisher also recently signed with Publisher Services, Inc. (PSI) for a sales and fulfillment program.
The Networks is a strategy game where players are TV network executives with a bit of cash and three awful TV shows, competing to get the most viewers over five seasons (see "Build A TV Empire In 'The Networks'"). Released in 2016, it is currently in its fourth printing.
In August, the game crosses the pond for Telly Time, a mini-expansion that adds three new Genres, plus a Genre Bingo card which gives players a new way to score Genre Bonuses. MSRP is $15.00.
In September, two expansions will release. The larger one is
The Networks: Executives.
This expansion gives each player an Executive that grants them a special power (and idiosyncratic liability) for the game. There is a Pilot Season draft added to the start of the game so players can tailor their starting position at the beginning, plus there are Mogul Cards to work towards. MSRP is $30.00.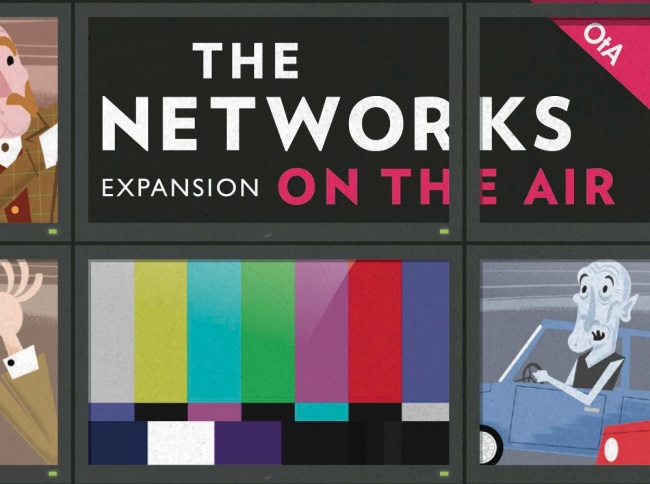 Finally,
On the Air
is a mini expansion that contains New Season 4-5 shows with strange powers, new Stars, Ads, and Network Cards, as well as some blank Shows and Stars for customization. The expansion was a stretch goal for the original
Networks
Kickstarter campaign in 2015. MSRP is $10.00.
As expansions, these all require a copy of the base game to play.
Formal Ferret's relationship with PSI launches this spring, naming PSI responsible for the company's sales, warehousing and shipping worldwide (excluding Europe). Formal Ferret recently wrapped up a Kickstarter for Bad Medicine – Second Opinion, its expansion to its party game Bad Medicine. A new printing of Bad Medicine will be available in November.