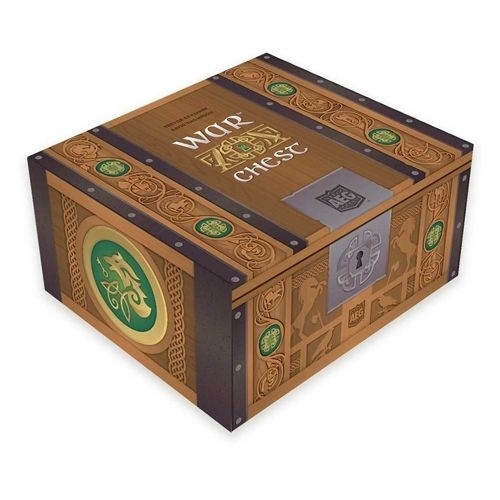 Alderac has shared information on several upcoming summer releases and we round them up here.
War Chest is a war game in which each player controls a unique army and must balance strategy against the drafting mechanic that replenishes the troops. Since each player's units will be different, and the bag-building mechanic makes specific pieces appearance random, decision making is key to prevailing.
The box includes 74 unit coins, 4 royal coins, 1 initiative marker, 16 unit cards, 16 faction control markers, 4 bags, 1 board, and a rulebook. MSRP is $49.99. Release is planned for June 20.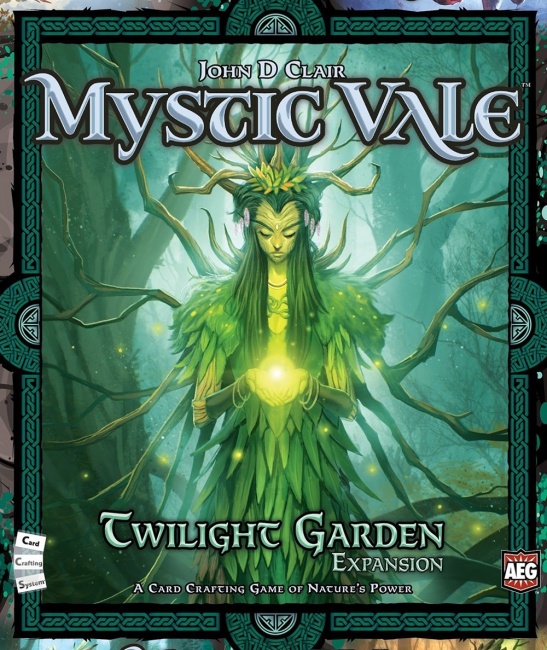 New advancement and vale cards enter the
Mystic Vale
card crafting game with
Twilight Garden
on July 11. As the battle for the vale spreads, new allies enter the fray, adding new combos and new card-crafting options. New leader cards come with upgradable abilities, and new curse tokens offer a quick path to power, but with a price when the game ends.
The box includes 96 advancements, 36 vale cards, 8 leader cards, 47 curse tokens, and a rulebook. MSRP is $39.99.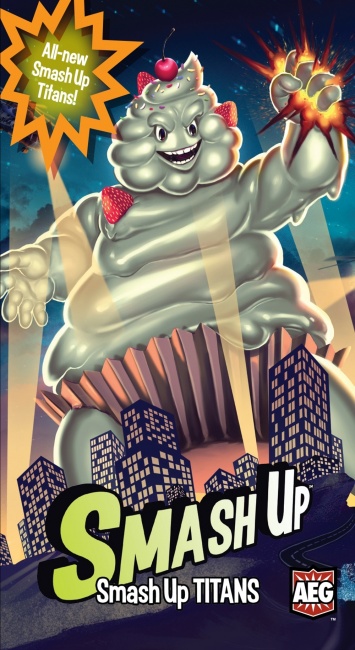 Alderac will be hosting an in-store play event called
Smash Up! Titans
in June. First introduced in
Smash Up: Big in Japan,
"Titans" for various factions are now swarming together in this event kit. Super Spies, Explorers, Ghosts, Pirates, Changerbots and more will provide new strategies for many classic
Smash Up
factions, 15 cards in all. Each
Titans Event Kit
includes 8
Titans Promo Packs,
a playmat, 28 upgraded Smash Up tokens, a token bag, and a rulesheet.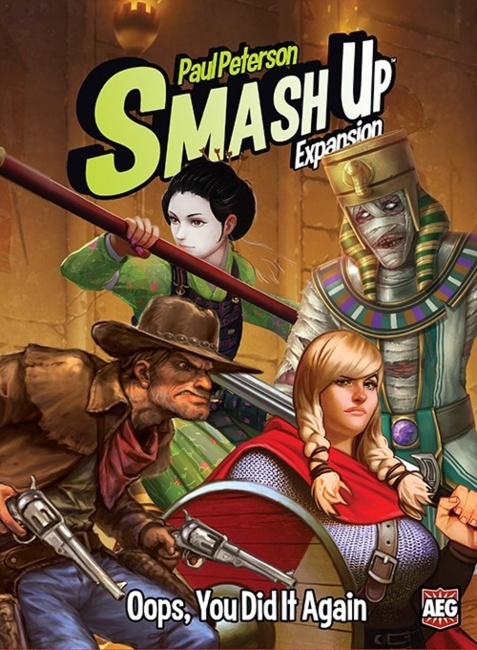 This Fall, Alderac will release
Oops, You Did It Again,
a new
Smash Up
set full of fan-selected factions, with decks for Vikings, Cowboys, Samurai, and Egyptians.
Other upcoming releases include The Captain is Dead: Lockdown in August and Istanbul Dice in Q2 (see "Alderac's Major Q2 Releases").
Click Gallery below for playmat and multiple card examples from the Smash Up! Titans OP kit!