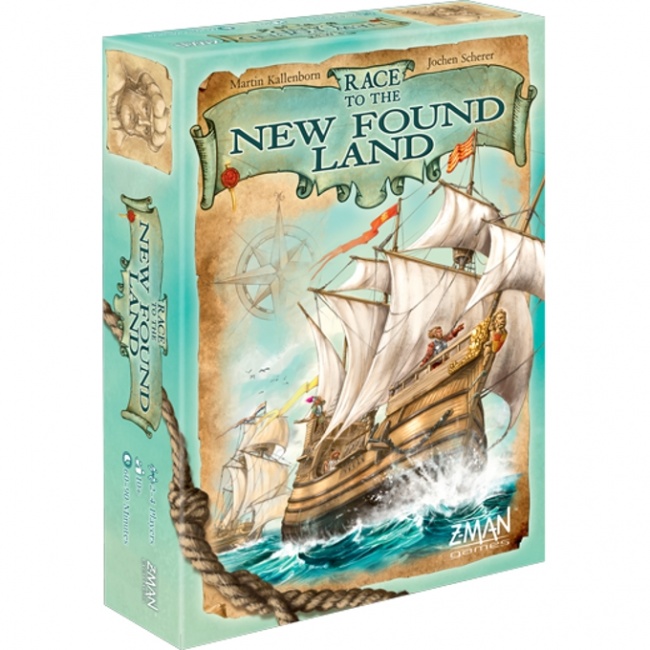 Z-Man Games will release the historical colonizing game
Race to the New Found Land
in Q3.
Designed by Martin Kallenborn and Jochen Scherer,
Race to the New Found Land
has players take control of royal European houses, vying to claim territory in the newly discovered islands off the coast of North America. Players must construct a fleet and set sail for the new found land (Nova Scotia, Newfoundland, Prince Edward Island, and Ille D'Anticosti), arriving as quickly as possible to claim territory, but also with enough supplies to survive both the treacherous voyage and living in the new world. Victory points will be earned for safe delivery of supplies and fulfilling the most desirable orders.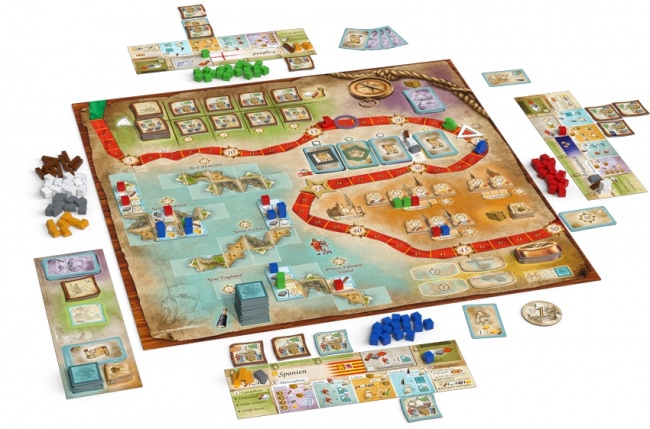 The box includes 158 wooden tokens, 94 detailed tiles, 45 illustrated cards, 5 player sheets, 1 supplementary sheet, 1 game board, and a rulebook. The game is for 2 – 4 players, ages 10 and up, and plays in 60 – 90 minutes. MSRP is $59.99.