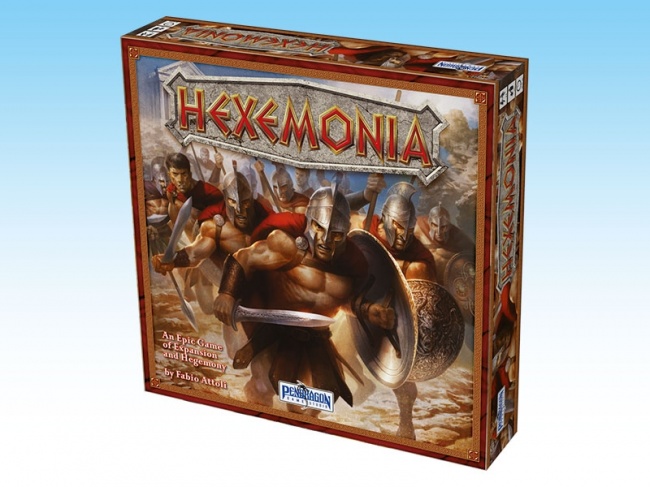 Ares Games has announced the first two English edition games it will distribute for Italian publisher Pendragon Game Studio under their new partnership.
Hexemonia
and
Waterloo: Enemy Mistakes
will release in June.
Players compete to bring their ancient Greek city-state wealth and fame in Hexemonia. Each player is a leader of a growing city-state, vying for supremacy in art, architecture, commerce, religion, and war over other city-states. Accumulate wealth, conquer neighboring lands, expand the city, and garner favor from the gods to accumulate victory points and reign supreme.
The box contains: 56 hexagonal tiles, 51 terrain tiles, 140 wooden resource cubes, 1 philosopher pawn, 6 myth tokens, 1 last player token, and 4 player reference tiles. The game is for 2 – 4 players, ages 13 and up, and plays in 30+ minutes. MSRP was not announced.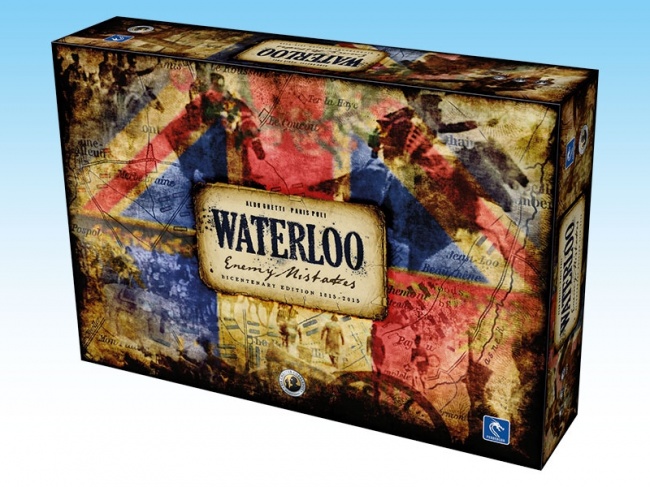 Waterloo: Enemy Mistakes
is a strategic game where players recreate the last battle of Napoleon Bonaparte that changed the destiny of Europe. Players are commanders of the armies in battle: The Duke of Wellington and Napoleon Bonaparte in a two player game, with a third player, field marshal Gebhard Leberecht von Blucher, eventually leading the Prussian forces into battle.
The box contains: 3 punched board, 6 dices in 3 colors, 153 cubes in 6 colors, 1 cylinder marker, a game board, and a rulebook. The game is for 2 – 3 players, ages 13 and up, and plays in 150 minutes. MSRP was not announced.

The agreement with Pendragon Game Studio to distribute English edition games includes North America and other parts of the world, excluding Europe, was announced last month. Ares partnered with Pendragon in 2016 to co-publish the survival horror game Last Friday in 2016 (see "Slasher Flick-Inspired Survival Game 'Last Friday'") and an expansion in 2017 (see "Horror and Mystery Coming from Ares Games"). Pendragon partnered with Passport Game Studios to release Apollo XIII in 2015 (see "'Tokaido: Matsuri,' 'Apollo XIII,' 'Titan Race,' More").