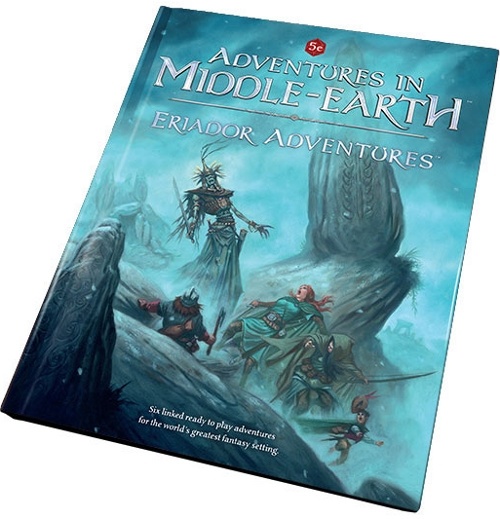 Eriador Adventures
will offer new opportunities for fans of Cubicle 7's
Adventures in Middle-earth
role playing game to explore Tolkien's world when it releases this summer.
Like the earlier
Rivendell Region Guide
(see "
'Adventures of Middle-earth' Heads for Rivendell
"),
Eriador Adventures
is set among the ruin-haunted region that surrounds Elrond's home at Rivendell. This 144-page hard cover book chronicles a series of six complete adventures that can be played on their own or linked together into an on-going campaign. Played as a campaign, the adventures will allow characters to develop from Level 5 to Level 10.
Intended as a companion volume for the
Rivendell Region Guide
,
Eriador Adventures
builds on the material in that book and uses the same
5th Edition OGL
game system. The adventures were originally published for Cubicle 7's
The One Ring Roleplaying Game
as
Ruins of the North
(see "
Cubicle 7 Announces 'One Ring' Releases
") and have been converted to
5th Edition
by Jacob Rodgers. This version will feature cover art by Ralph Horsley.
Eriador Adventures
will be available in PDF format starting May 21, with the hardcover print version releasing later this summer. Those who purchase the hardcover version will also receive a free copy of the PDF. MSRP is $39.99.