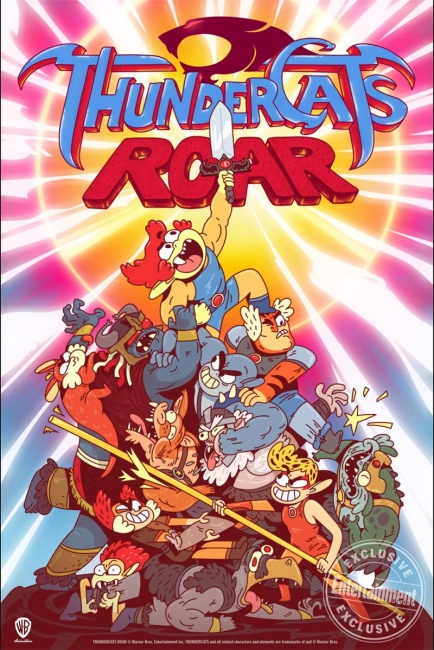 The ThunderCats are go -- that is, roar -- in a new series from Warner Bros. Animation.
ThunderCats Roar
will debut on Cartoon Network in 2019 according to
Entertainment Weekly
. The series is produced by Victor Courtright (
Yo Gabba Gabba!
).
ThunderCats Roar will maintain the premise, characters, and action of the original series, but it will take a more comedic look at the outlandish plight of Lion-O, Tygra, Panthro, Cheetara, Wilykat, and Wilykit as they adapt to life in Earth after the destruction of their home planet Thundera. The animation in the series appears to have more in common with shows like Steven Universe than it does with the cartoon that aired in the late '80s. (It has even less in common with the 2011 reboot; see "New 'ThunderCats' Cartoon Debuts July 29th")
The cast includes Max Mittelman (Justice League Action) as Lion-O and Wilykat, Erica Lindbeck (DC Super Hero Girls) as Cheetara and Wilykit, Patrick Seitz (Justice League Action) as Tygra and Mumm-Ra, and Chris Jai Alex (Star Wars: Battlefront II) as Panthro.