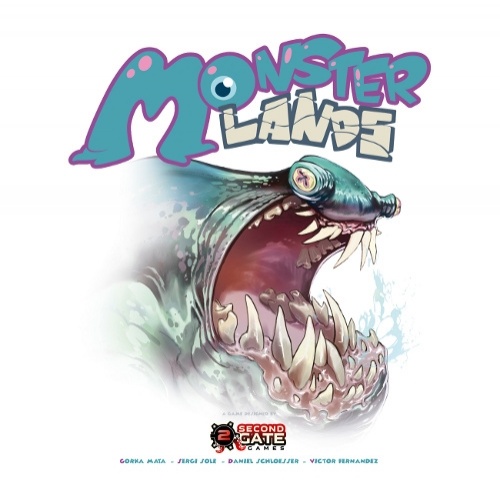 Barcelona-based Second Gate Games will be releasing its dice-based strategy game
Monster Lands
this October, along with its first expansion set,
Heavy Weapons.
The company just signed an agreement with Southern Hobby Supply to be the exclusive distributer of
Monster Lands
products in the U.S.
Combining dice with resource management and worker placement mechanics,
Monster Lands
transforms players into the leaders of warrior clans from the Lands of the Discord, each seeking to capture the crown. Using mercenaries (dice) worker-placement style, they can upgrade their clan and acquire resources, with both the location and the type of dice used having an impact on their efforts. Alternatively, the dice can be used as tools in battles, with resources used to manipulate the results on the dice rather than simple luck determining the victor.
Monster Lands
comes with 1 main game board, 4 player tracks, 78 cards, 236 markers and tokens, 19 tiles, and 80 dice. The game is intended for 1 to 4 players, ages 12 and up, and takes 1 to 2 hours to play. MSRP is 60€ (about $70.66).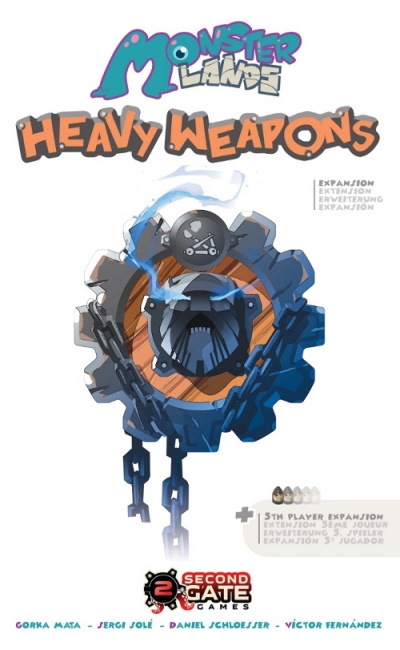 Releasing alongside the base set, the
Heavy Weapons
expansion adds components for a fifth player as well as introducing larger, more powerful weapons and siege engines. In addition, new monsters, lands, and equipment round out the expansion, for a total of 16 tiles, 23 cards, 12 tokens, 22 dice, and 1 player track. MSRP is 29€ (about $34.15).
Click Gallery below for full-size images and components from both titles!
The production of
Monster Lands
was funded through a Kickstarter campaign last October that attracted €246,401 ($290,161) from 2,756 backers (an average of $105.28 per backer).
Second Gate was the studio behind the development of
B-Sieged
, the castle defense style game released by CMON in 2015 (see "
'B-Sieged: Sons of the Abyss'
").