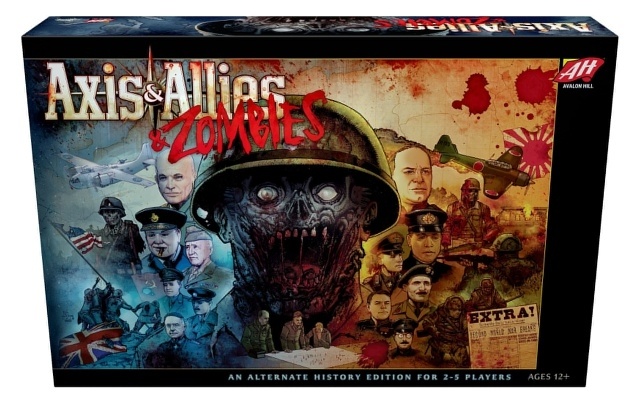 Details of Wizards of the Coast's upcoming zombie mash-up
Axis & Allies & Zombies
have been revealed. The Avalon Hill imprint game will release just days before Halloween, on October 26.
Axis & Allies & Zombies
adds a new twist to the classic game of World War II conquest by introducing a third non-player faction: the undead. The players still command one of the five principal players of either the Axis Powers or the Allies, fighting to bring World War II to a victorious conclusion. But now, in addition to confronting the opposing forces, they must also contend with hordes of undead, with more zombies shambling out of every battlefield as the casualties add to their numbers.
Wizards of the Coast first teased the game earlier this year (see "
The Undead Invade 'Axis & Allies'
"), announcing the design team of Mike Mearls, Scott Van Essen, and Ryan Miller.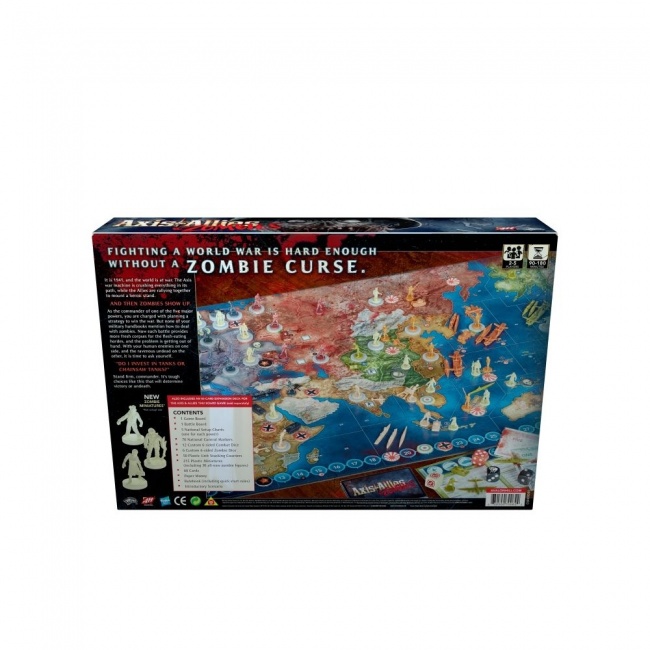 The game will include 1 game board, 1 smaller battle board, 5 Setup Charts, 70 cardboard tokens, 18 dice, 50 stacking plastic tokens, 215 plastic miniatures including 30 all-new zombies, 60 cards, and paper money.
Axis & Allies & Zombies
is intended for 2 to 5 players, ages 12 and up, and takes 1 to 3 hours to play. MSRP is $40.00.