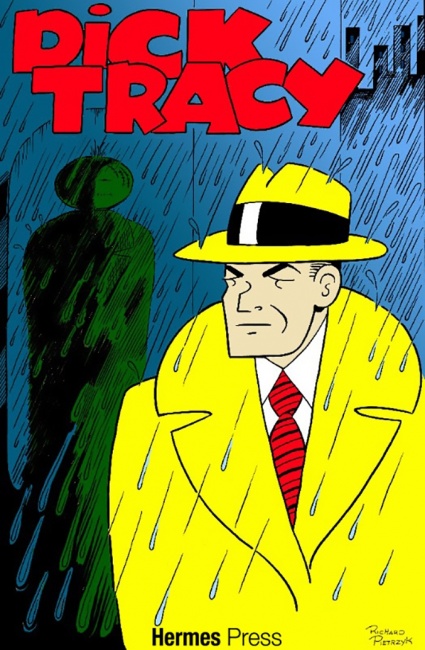 Dick Tracy will return to his crime-fighting roots in a new graphic novel from Hermes Press.
Dick Tracy
is written and drawn by veteran artist Richard Pietrzyk, who once worked on the
Dick Tracy
strips. The story will be set in the 1940s and is based on conversations Pietrzyk had with
Dick Tracy
creator Chester Gould. The graphic novel is due in late summer 2019.
Gould's Dick Tracy debuted in 1931, and he drew the strip until 1972. The strip set the standard for hardboiled detective stories for decades and inspired radio series, comic books, TV series, cartoons, and several feature films.
IDW has been releasing hardcover reprints of the beloved strip (see "IDW's Dick Tracy Revealed") with the 24th volume in the series planned for May. Archie Comics recently tried to launch their own original Dick Tracy series (see "Dick Tracy Returns to Comics"), but it was abruptly cancelled due to a licensing error on the part of rights holder Tribune Content Agency.