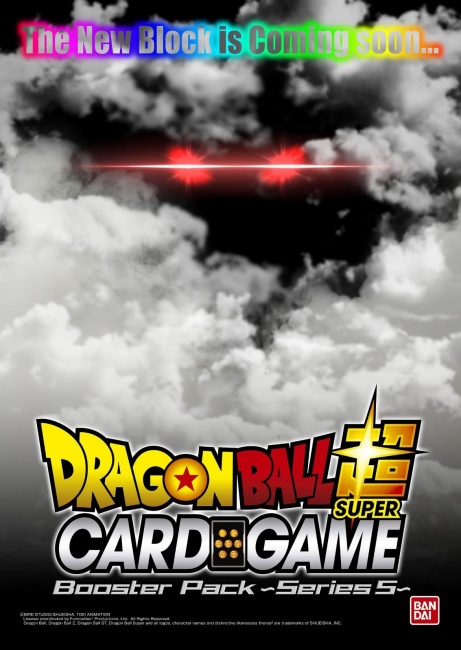 Bandai Japan's
Dragon Ball Super Card Game
will continue its aggressive release schedule with more starters, a booster and special releases in late fall.
Starter Decks Blue (6) and Starter Deck Black (7) will usher in a new block (Series 5) as "Over Realm" block (Series 3 and 4) comes to an end. The new series introduces a new skill for Leader Cards. Every SR card will also make an appearance as an SPR rarity card as well. One SPR card will now be included in every box.
Starter Deck Blue (06) and Starter Deck Black (07) will each include a 51-card deck, of which 5 types of cards are exclusive to that deck. The package also includes a play manual and play sheet. Each box includes 6 decks, and each case includes 8 boxes. MSRP is $11.99/ deck. Release is planned for November. [Note -- release date changed to November based on new information from publisher on May 31, 2018.]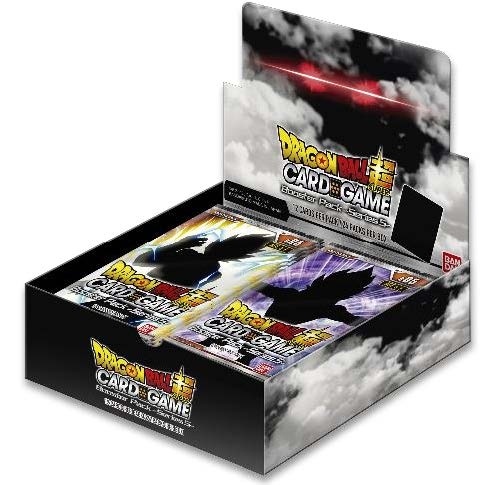 Dragon Ball Super Card Game – Booster Pack Series 5
includes 221 types of cards: 60 Common (Normal or Foil version), 30 Uncommon (Normal or Foil version), 18 Rare, 11 Super Rare, 1 Secret Rare, and 11 Special Rare. Each pack includes 12 cards, each box includes 24 packs, each case includes 12 boxes. MSRP is $3.99 / pack. Release is planned for November.
A Special Pack Set will include 4 booster packs, 1 limited promo card, a play manual. MSRP is $15.96.
A Gift Box will include a Leader card (alternate art version, 6 booster packs, and a tournament pack. MSRP is $24.99.
A Tournament Kit will be available for retailers who wish to host an event. Each kit supports a maximum of 16 players. It includes 16 randomly packed cards (8 promo rares or an alternate foil card) The top three contestants will receive an extra pack of Tournament Pack Vol. 5. Additional prices will be announced at a later date.
To encourage new players to join the game, if a customer buys 12 booster packs, or two starter decks (06 and 07) they will receive a promo pack for free. Each booster box also includes a promo card.
September and October will see the release of a new themed booster pack and draft box (see "'Dragon Ball Super Card Game' Fall Releases").
All images are Not Final Art.