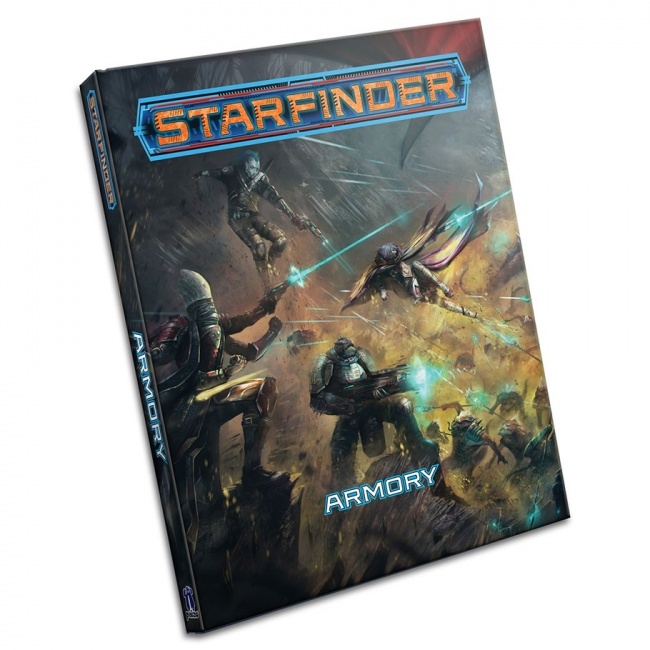 Paizo, Inc. will release the hardcover
Starfinder Armory
equipment guide for its interstellar adventure role playing game at Gen Con and to trade on August 2.
Every intergalactic adventurer needs weapons, armor, tech toys, magic items, and vehicles for their expeditions, quests, or minor venture down the space lane. This guide is full of the best futuristic equipment for every character class, including new equipment-themed player options for those classes.
The 160-page hardcover has an MSRP is $39.99.
Starfinder is nominated for an Origins Award for Best Roleplaying Game (see "Origins Awards Nominations"). Winners will be announced this weekend.