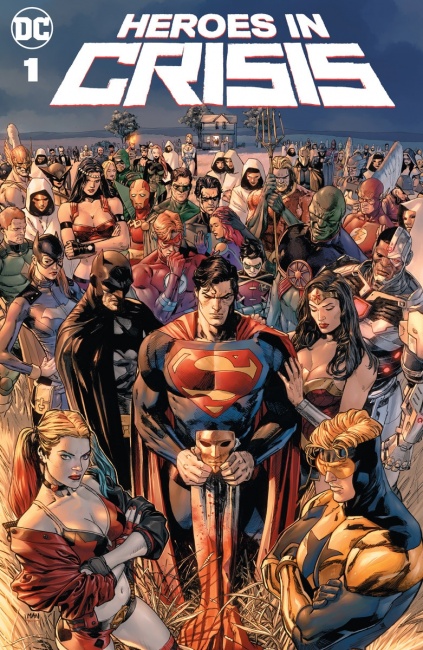 DC aims to help
Heroes in Crisis
in a seven-issue miniseries from writer Tom King and his
Batman
collaborator, artist Clay Mann. The first issue of the series, which is colored by Tomeu Morey and lettered by Clayton Cowles, will be in stores on September 26.
Heroes in Crisis draws upon King's past as a counterterrorism officer with the CIA to explore the trauma of war and conflict. The series is a murder mystery involving the World's Greatest Heroes set at Sanctuary, a crisis center for superheroes created by Superman, Wonder Woman, and Batman.
King has been knocking things out of the park of late, garnering praise and awards for his work, including an Eisner nomination for Mister Miracle (see "The 2018 Eisner Award Nominees"). His work on Batman was among the highest-selling superhero graphic novels in 2017 (see "Full Year 2017 Bookscan - Top 20 'Superhero' Graphic Novels") and on Barnes & Noble's list of the best comics of 2017 (see "Barnes & Noble Names The Best Comics Of 2017").