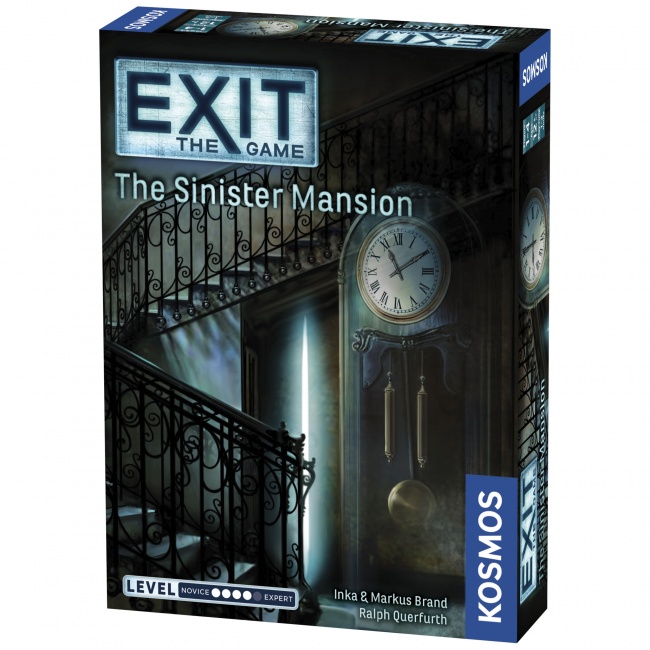 Thames & Kosmos has added two new
Exit
mysteries and an expansion pack to
Imhotep
to the release schedule for later 2018.
The latest additions to Inka and Markus Brand's popular Exit series, Dead Man on the Orient Express and The Sunken Treasure release this month (see "Two New 'Exit' Mysteries, 'Legends of Andor' Expansion"),
Exit: The Sinister Mansion invites players to a palatial mansion as guests, but upon arrival, they are forced to take part in a macabre game. The clock is ticking, and there is not much time left to solve the puzzles. Difficulty Level: 3 of 5. MSRP is $14.95, release is planned for September.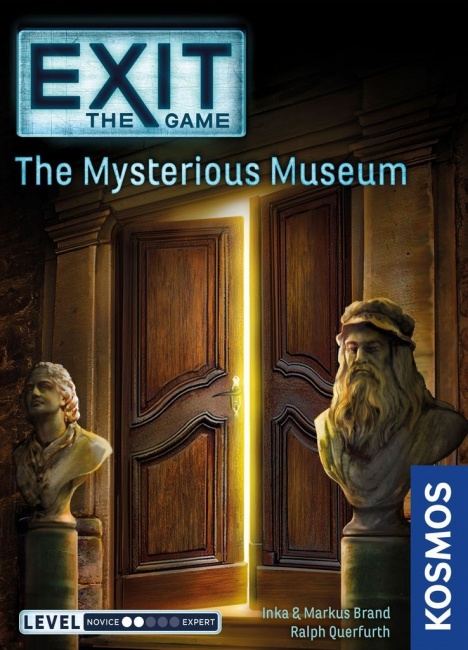 Exit: The Mysterious
Museum sends players on a trip to the Florence Natural History Museum to visit the sunken treasure of the Santa Maria. But a day at the museum is quickly derailed by a lively adventure! Can players unravel the mysteries of the museum and find a way out? Difficulty Level: 2 of 5. MSRP is $14.95. Release is planned for October.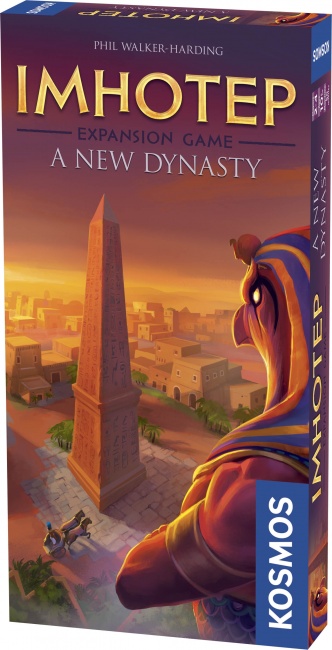 Imhotep: A New Dynasty
is an expansion pack for Phil Walker-Harding's (
Sushi Go!
) strategy game of rival ancient Egyptian architects (see "
Thames and Kosmos Announce Summer Releases
"). There are new monuments to be built, and players have new tools to support their work. Even the Egyptian gods are watching, and will reward players for precise accuracy, but they will also punish those who fail to meet their exacting standards. The pack includes new building site boards, new market cards, and more. MSRP is $24.95. As an expansion it requires the base game to play. Release is planned for August.