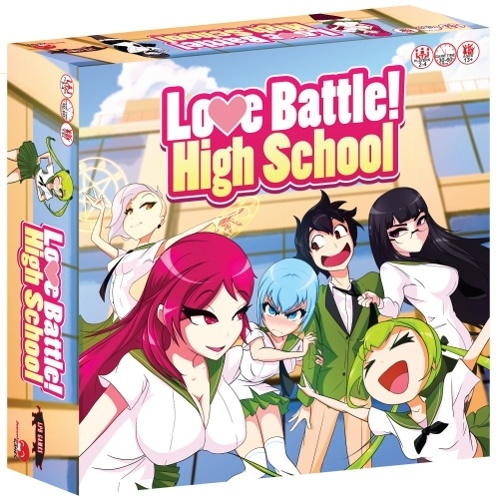 Japanime Games will release
Love Battle! High School
, a competitive board game with a harem anime theme, in October. In the game, two to four players control the bumbling Hiroshi as well as the five girls competing for his attention, the classic harem anime trope. Players vote for their favorite One True Match or Love Triangle, and then gather Ki Points and play Match Maker in seven class periods of frantic action.
The game plays in 30-60 minutes and is for players 13 and up. MSRP will be $40. Box contents include a High School Game Board, six Character tokens, 20 Girl cards for each Girl, 20 Meddling cards, 25 Plot Point Cards, 55 Ki tokens, 20 One True Match Vote tokens, 1 Voting bag, 5 Love tokens, 1 Class Period Clock token, 5 Condition cards, 4 Player Reference cards, and 1 six-sided die.
Design is by Brett Finnell of LPR games, with art by Adam Swanson.