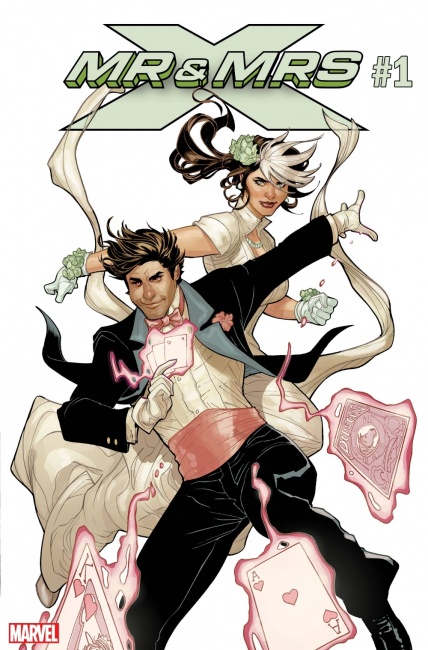 The wedding event of
X-Men Gold
#30 has happened, though it didn't turn out as expected. It wasn't Kitty Pryde and Colossus that got hitched.
Rogue and Gambit have said 'I Do,' and now they are embarking on a new adventure, in the ongoing series Mr. and Mrs. X. The series will be written by Kelly Thomson, with art by Oscar Bazaldua. The main cover artist is Terry Dodson. Variants for issue #1 will be provided by J. Scott Campbell, Humberto Ramos, and Skottie Young. Variant for issue #2 is drawn by Jen Bartel. The issue #3 variant will be provided by Phil Noto.
After tying the knot, Rogue and Gambit are tasked with protecting a mysterious package which has intergalactic importance. Suddenly the Imperial Guard and the Starjammers show up, and try to steal it; also Technet and Deathbird. Plus, Deadpool.
The series launches on July 25.