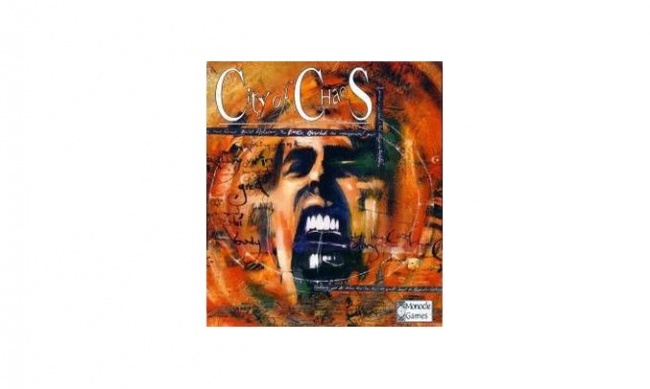 The 1996 cult hit board game
City of Chaos
will be published again in a new edition from Ares Games, with release planned for late 2019.
Created by designers Martyn Oliver and Colin Thornton and published by Monocle Games Ltd., City of Chaos was part board game, part role playing game, and part mystery. In the game, players explore the randomly generated city, created during play using geomorphic tiles, encountering events and learning clues by reading paragraphs out of the "Tome of Chaos" book. Their goal is to unravel the mysterious forces that are tearing the city of Byronitar apart and ultimately restore order. Pioneering for its time, City of Chaos allowed players to develop their characters as they would in a role playing game, acquiring new skills and equipment as they navigate the mysteries of the city.
Ares Games recently announced a deal with Oliver and Thornton to produce an updated version of the game. Details on the new edition have not yet been released.
Later this summer, Ares will release an expansion for another role playing inspired board game in it's line, Sword & Sorcery (see "The Final Battles for 'Sword & Sorcery' Loom").