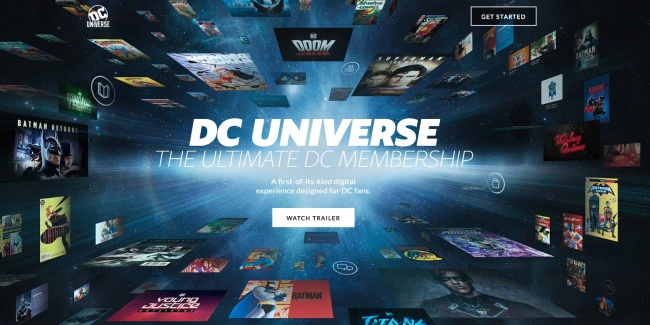 DC Entertainment has shared more details, and a trailer, for its over the top (OTT) streaming service, DC Universe.
Described as "a first-of-its-kind digital experience designed for DC fans," DC Universe will not only feature multiple live-action and animated series exclusive to platform (see "
DC Universe Goes on 'Doom Patrol'
") as well as movies and classic TV series, it will deliver multiple opportunities to read, connect and shop for exclusive merchandise in one location.
"Developing new ways for consumers to access some of our most popular and iconic brands and franchises as well as exclusive new content whenever they want, on the devices they choose, is one of our studio's top priorities," said Craig Hunegs, President, Warner Bros. Digital Networks. "The DC Universe platform gives fans a place to tailor their experience and build a direct relationship with DC in a way they never could before."
The site will feature an extensive list of curated digital comic books, shop for exclusive merchandise in the members only store, connect with creators and other fans in discussion forums, and explore DC characters and storylines via an interactive encyclopedia.
Fans can sign up now for the beta launch that begins in August. DC Universe will go live later in the fall. The service will be available in the United States at launch on iOS, Android, Roku, Apple TV, Amazon Fire TV, and Android TV, as well as the web and mobile web.