With Comic-Con International in San Diego less than two weeks away, publishers and creators have started making announcements and showing off art. Here's a look at some of the pre-show reveals that are making news.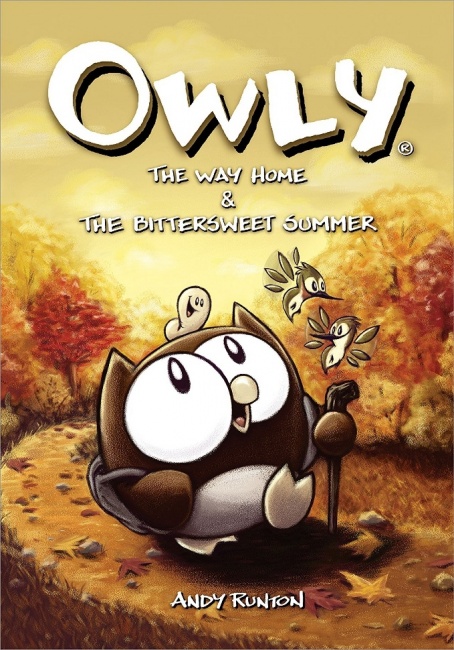 Owly is Back:
Scholastic will publish a new book in Andy Runton's
Owly
series and will re-publish the first five books in color, starting in 2020. Top Shelf Productions originally published the series in black and white, but those books are out of print. The all-ages graphic novels feature a group of woodland friends who communicate entirely in rebuses, making them accessible even to non-readers. Runton won the Harvey Award for Best New Talent in 2005 (see "
DC & Fantagraphics Dominate Harveys
"), and
Owly: Flying Lessons
won an Eisner Award for "Best Publication for a Younger Audience" in 2006.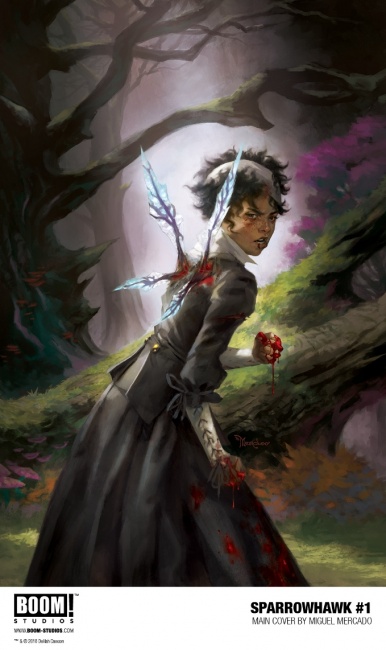 BOOM! Studios Rolls Out New Titles:
This week, BOOM! Studios announced
Sparrowhawk,
a new series by Delilah S. Dawson (
Ladycastle
) and Matias Basla (
The Claw and Fang
). The lead character, Artemesia, is an upper-class young woman living in London who is pulled into the world of the Faeries to fight in a war there. The first issue of the YA series is scheduled for October 2018. As in previous years, BOOM! Studios has been rolling out announcements and first-looks one at a time in the ten days before Comic-Con International in San Diego; their other announcements include a
Backstagers
special,
The Backstagers Halloween Intermission
#1, scheduled for next October, which will bring the backstage crew at the all-male St. Genesius School into a new and scarier adventure.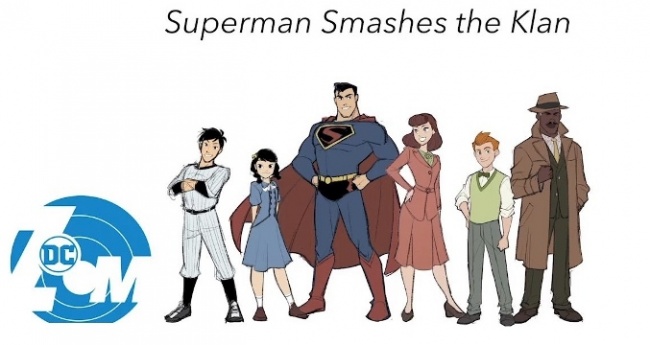 Superman vs. the KKK:
On his blog,
Gene Luen Yang
showed off a bit of concept art for a new series he's working on,
Superman Smashes the Klan.
He actually snuck it in at the end of a lengthy blog post about winding up his latest series,
New Super-Man
.
Superman Smashes the Klan
will be published under the DC Zoom middle-grade imprint and will be released as a periodical comic before being collected as a graphic novel (see "
More Details Emerge for First Wave of DC Zoom, DC Ink Titles
").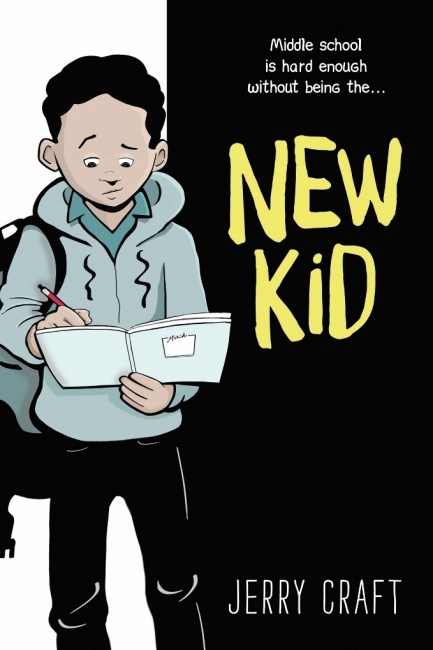 New Kid Coming in February:
Jerry Craft (
Mama's Boy'z
) revealed the cover of his upcoming graphic novel
New Kid
at
The Beat
recently. The graphic novel, to be published in February by HarperCollins, is a middle-school drama about a young man, Jordan, who wants to be an artist but is pushed into an academically focused private school instead. As one of the few students of color, Jordan feels out of place, even more so because of the differences between his lifestyle and his classmates'.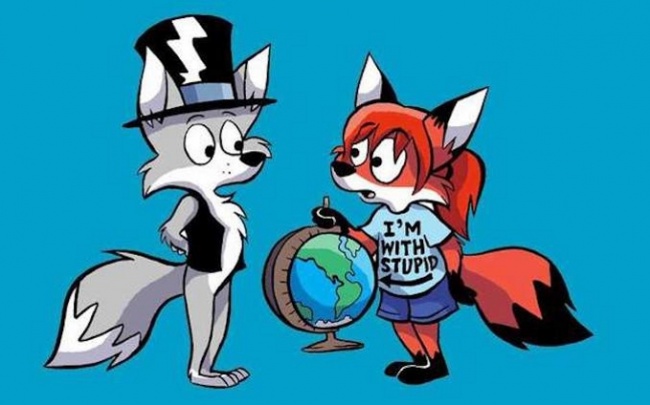 Two Foxes, No Unicorn:
Fans of Dana Simpson's
Phoebe and Her Unicorn
books have something look forward to: Andrews McMeel is set to publish a collection of Simpson's earlier webcomic,
Ozy and Millie,
on August 28. The humor strip, which ran online from 1998-2008, is a slice-of-life comic about two foxes who are middle-grade students in Seattle. The 176-page book will include a selection of Simpson's favorite strips. It's rated for ages 8-12 but has adult appeal as well. MSRP is $9.99.
Click on the Gallery below to see full-sized (and additional) images.