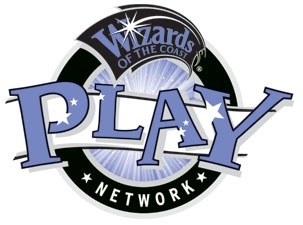 Effective August 31, Wizards of the Coast will no longer offer direct sales to retailers in the U.S. and Canada as it shutters its Direct Sales Program.
In an announcement, the company declared that the Direct Sales Program "is simply anachronistic. When we launched it, way back in 1999, hobby distribution was wildly different. Product was often scarce. Distribution was typically handled regionally, with unpredictable costs and shipping times. Wizards Direct was meant to be a stabilizing force." The modern distribution system is "faster, more efficient, more reliable."
The intent of the change is to free up the WPN staff to provide better service to the company's retailer customers. Retailers will now be assigned to specific WPN staff members who will handle all of that retailer's program needs on a one-on-one basis. Wizards expects to assign participating stores to reps on the Retail Development team before the end of October. Troubleshooting problems will still be handled by the Retail Support call center as before.
As part of the change, WPN staff will be available only between 9 am and 5 pm Monday through Friday, with no weekend hours.
The company has ceased accepting applications for new Direct Sales customers. All order fulfillment will end on August 31, and retailers who were participating in the program will need to order their product from an Authorized Distributor, including orders for Guilds of Ravnica.
The company has also updated its policies for alcohol and age restrictions at WPN events. The new policy will allow alcoholic beverages to be served and consumed at events, and will now allow event organizers to run age-restricted events, such as events that only allow younger players or adults-only events. These policy changes do not apply to Premier Play events, which must be open to all players.
In January, Wizards change their program to require WPN stores to run background checks on staff and event organizers after a Magic judge was found to be on a Sex Offender Registry (see "Wizards of the Coast Requiring WPN Stores to do Background Checks").