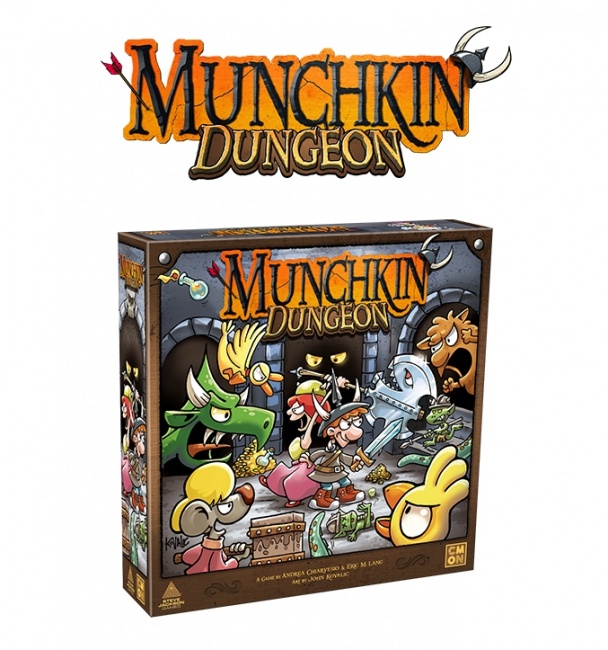 The first in CMON's licensed series of games based on Steve Jackson's
Munchkin
card game has been revealed.
Munchkin Dungeon
, created by Eric M. Lang (
Rising Sun
,
Arcadia Quest
) and Andrea Chiarvesio (
Kingsburg
,
Hyperborea
), is planned for 2019.
Like the original game, in Munchkin Dungeon, players head into a dungeon packed with whimsically-illustrated monsters in a quest to gain glory and loot. The key, of course, is defeating the monsters, though if a player encounters one that is too strong they can always run away. However, running from a fight earns the player "shame points" that act as a penalty at the end of the game.
Munchkin Dungeon will feature illustrations by fan-favorite John Kovalic in his trademark style and plastic miniatures created by CMON's team of sculptors. The game is intended for 3 to 5 players. Components and MSRP have not yet been announced.
The two companies announced a multi-year deal for the Munchkin franchise late last year (see "'Munchkin' Board Games").
CMON will launch a Kickstarter campaign to fund the project in 2019.
The company recently announced plans for another board game with miniatures for next year called Project: ELITE (see "CMON Revamps 'Project: ELITE'").