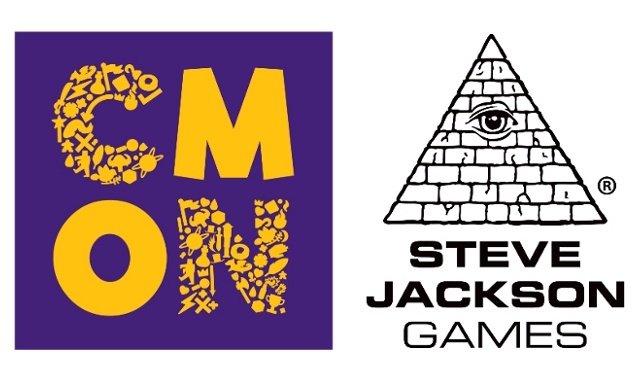 CMON Limited will produce board games based on Steve Jackson Games'
Munchkin
franchise under a new multi-year deal, the companies announced today. The first
Munchkin
board game title under the new agreement, planned for Fall 2018 release, will be inspired by CMON's
Arcadia Quest
(see "
CMON Rolls Out Expansions for 'Arcadia Quest'
").
Arcadia Quest
, designed by Eric M. Lang, among others, is a successful miniatures board game, so we're expecting
Munchkin
figures in the new game.
"With their history of producing high-quality miniatures and games, we believe Munchkin's rich history and cast of classic characters will shine," Steve Jackson Games CEO Phil Reed said of the new deal with CMON.
Munchkin,
designed by Steve Jackson with characters illustrated by John Kovalic, has spawned numerous expansions (see "
Paizo's 'Starfinder' Invades 'Munchkin'
") and spinoffs (see "
'Munchkin Treasure Hunt' Comes to Hobby
," "
'Smash Up: Munchkin'
" and "
'Munchkin Board Game'
"). Steve Jackson Games will be rolling out the new
Munchkin CCG
in February (see "
First Two 'Munchkin CCG' OP Events Announced
").
"
Munchkin
has been a mainstay within the board gaming hobby for many years, so being able to put our touch on this iconic franchise is truly amazing," CMON CEO Chern Ann Ng said of the deal to produce games based on the franchise.