Two well-respected independent comics presses appear to be shuttering.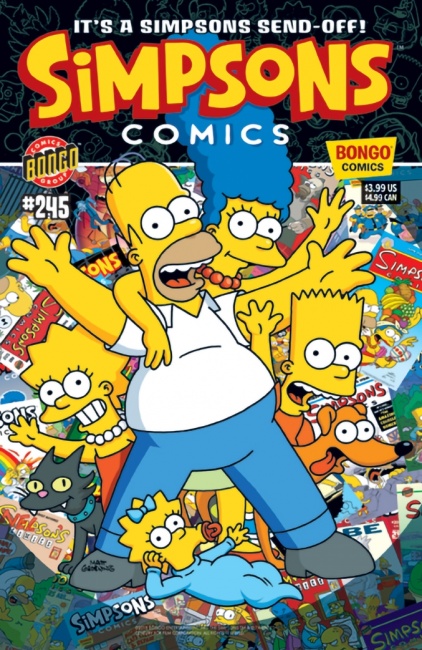 The future of Bongo Comics, the comic book home of
The Simpsons
for the last 25 years, is reportedly in limbo with the recent revelation that the October issue of the series will be the last. Bongo creative director and writer of the series, Nathan Kane, revealed the end of an era in an
Instagram
post. Further, the solicit for
The Simpsons
#245, the last issue of one of the longest continuously running independent comics series, confirms the send-off. The issue is in stores on October 17. With the additional news that the publisher's other flagship title,
Spongebob Comics
, is also taking an "extended break" with the release of issue #85 (also out October 17), it looks like it might be the end for Bongo.
First, company co-founder, with Simpsons creator Matt Groening, and longtime creative director Bill Morrison has moved on to helm MAD Magazine (see "Bill Morrison Named Executive Editor at 'Mad Magazine'"). While the company has neither confirmed nor denied the closure on its website or social media (although a recent spate of image posts on Bongo's Facebook page may or may not allude to the end), many in the comics-sphere are taking the end of The Simpsons and hiatus of Spongebob Comics (which is a joint venture with the cartoon's production company United Plankton Pictures, so one could conclude that they may choose to rehome the title) as a sign Bongo is shuttering.
Gail Simone, whose first comics work was with Bongo, took to Facebook to write about the assumed closure. "I'm sad to see them go," writes Simone. "I wish more mainstream readers had read the books, because in 25 years, they published some of the funniest, smartest and best-drawn comics out there. And they gave me a chance and taught me how to do this weird thing I love so much. So I am forever grateful. Thank you, Bongo. You will be missed!"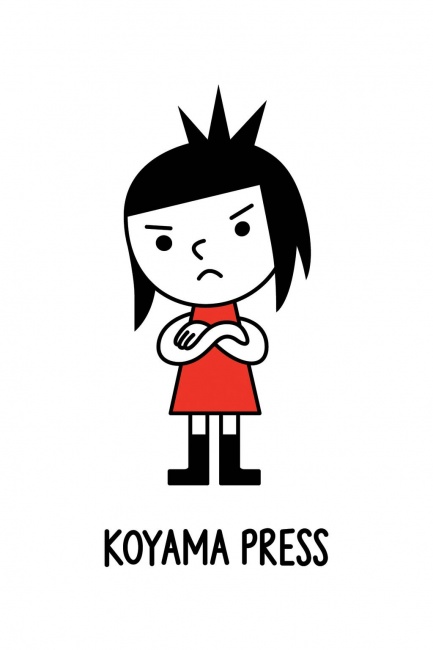 In another blow to the alternative comics press, publisher Annie Koyama announced that Koyama Press will cease operations in 2021. The imprint is closing due to personal and professional reasons, not for financial reasons, according to reporting by Tucker Stone and Alec Berry for
The Comics Journal
. Koyama, who has silently supported unknown artists and projects in the past, has decided to expand her patronage without the burden of supporting a press.
"I will not tell the artists how to do anything," Koyama told TCJ. "There are no strings attached. Once I decide to work with an artist, as I have always done with the press, I put enough trust in them and their project not to interfere. They don't need my creative help, they need money."
According to Koyama via TCJ, the press, which was established just over ten years ago (see "Koyama Press Celebrates 10th Anniversary"), has operated in the black for many years and several titles benefitted from financial support from the Canada Council for the Arts, the Ontario Arts Council, and the Ontario Media Development Corporation. While Koyama has decided to cease operations, she shows no signs of slowing down for the press' last few years. "We have some really exciting books coming for 2019," she told the Journal, "and look forward to fully supporting those artists and books, as well as our rich backlist, until early 2021. It will be business as usual."