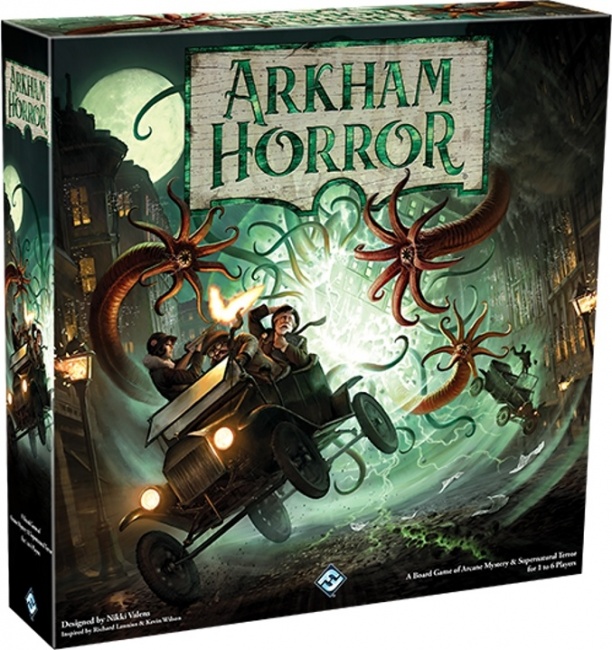 At Gen Con, during its "In Flight" presentation, Fantasy Flight Games announced it will release a new edition of the classic cooperative horror board game
Arkham Horror.
The
Third Edition
of the game will release in Q4.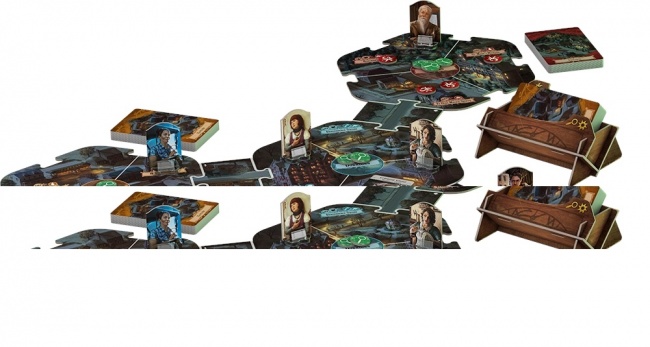 Arkham Horror
was designed by Richard Launius and first released in 1987. The
Second Edition
was released by FFG in 2005 (see "
Fantasy Flight Brings Back Cthulhu Board Game
"). In the new version, players take the roles of investigators in Arkham, Massachusetts in the Roaring Twenties, attempting to solve the bizarre otherworldly mysteries of the Ancient Ones. There are 12 iconic investigators with unique abilities, and players can customize their starting kit, equipping their investigator as they see fit. Then players explore one of four scenarios in the Lovecraftian world of Arkham. They will race to find the clues to advance the narrative and help stop the spreading doom. Each scenario has mysterious goals while players slowly learn as they move through the narrative path. The modular board design makes each game a different experience for good replayability.
The game is for 1 – 6 players, ages 14 and up, and plays in 2 – 3 hours. MSRP is $64.95.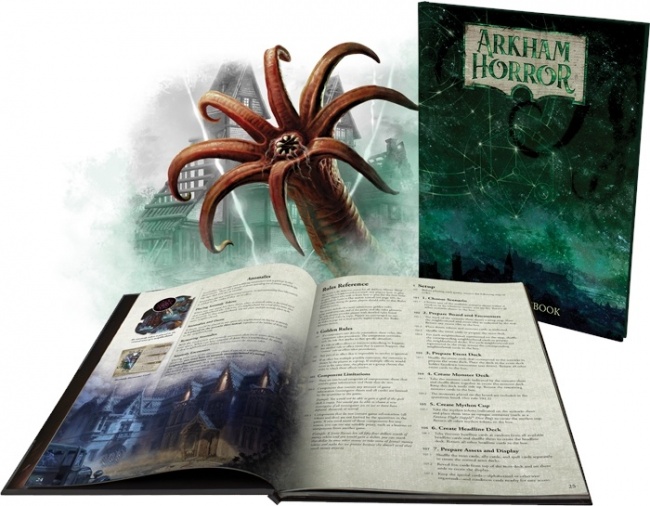 FFG is also offering a valuable promotional item to customers who preorder
Arkham Horror Third Edition
from either the company's website or from their Friendly Local Game Store. The
Arkham Horror Third Edition Deluxe Rulebook
includes both the Learn to Play and Rules Reference guides from the retail version presented as a premium hardback book. It includes two short stories that present the horrors of Arkham through the eyes of the two newest investigators, and a four page foreword by Richard Launius.
FFG also announced a new deck-building card game by designer Richard Garfield (see "Richard Garfield's 'KeyForge' Puts a New Spin on 'Unique'").