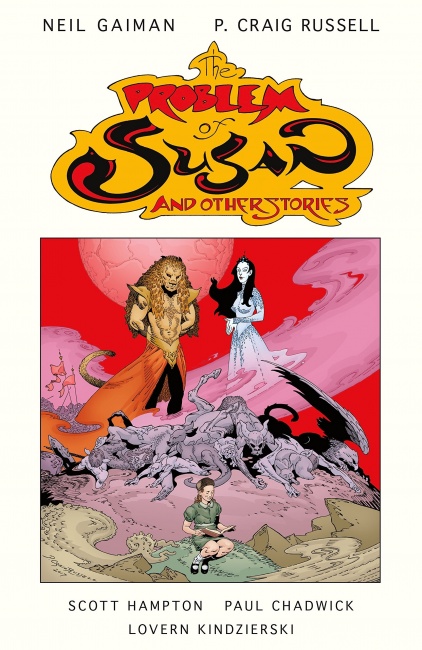 Dark Horse Comics will add a new collection to its Neil Gaiman library with
The Problem of Susan and Other Stories
, releasing to comic stores on January 23 with book market release scheduled for February 5.
The hardcover contains adaptations of four stories:
The Problem of Susan, October in the Chair, Locks,
and
The Day the Saucers Came.
The stories are interesting interpretations of
The Chronicles of Narnia, Goldilocks
and the apocalypse. The book is authored by Gaiman, P. Craig Russell (
The Sandman, The Giver
), Scott Hampton (
American Gods
), and Paul Chadwick (
Concrete
).
The 72-page hardcover has an MSRP is $17.99.