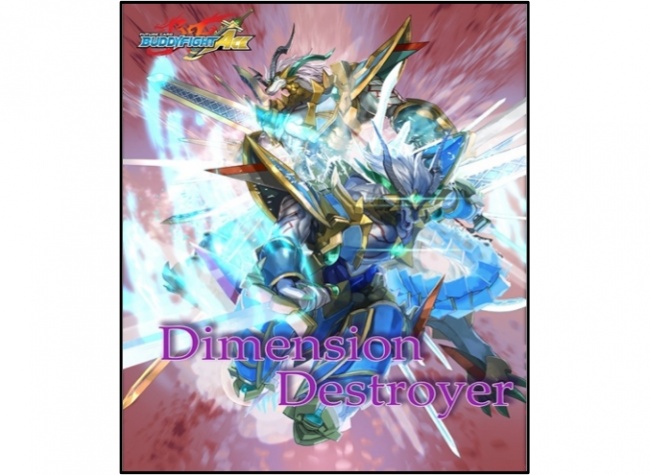 A new booster pack set has been announced for Bushiroad's
Future Card Buddyfight
trading card game. The
Dimension Destroyer
set will release on November 2.
The new set builds on the themes and cards from August's
Gargantua Awakened
set (see "
Something Big is Coming for 'Future Card Buddyfight'
"), and will feature monsters and dragons that have appeared in the animated series. The main part of the set will be cards from the Dragon, Ancient, and Star Dragon Worlds, along with cards from Katana World and cards that tie in to the Special Series Vol. 1.
The complete
Dimension Destroyer
set will include 92 cards, with no reissue cards. The rarities included in the set will be 3 BR, 4 SP, 2 AR, 15 Secret, 8 RRR, 12 RR, 12 R, 16 U, and 20 C. The cards will be sold in 5-card booster packs, and each pack will include one R or higher rarity card, and some random packs will have parallel foil versions of common, uncommon, or rare cards.
Each 30-pack display box will have one Secret pack, with three possible Secret pack patterns available, along with one each of the two AR cards. The first print run of the expansion will also feature one of eight different character illustration Flag cards in each display box.