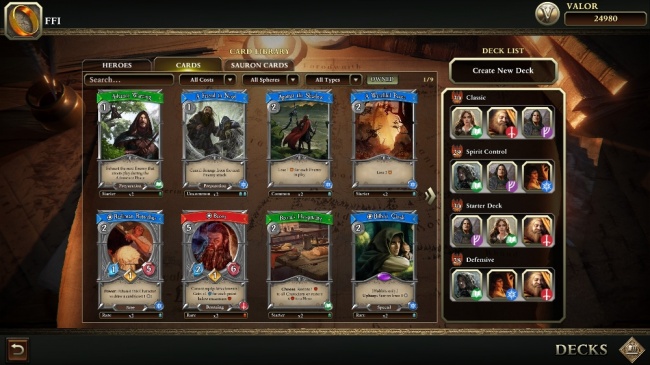 Digital versions of popular board games, card games, and role playing games are becoming a increasing part of the hobby landscape. Here we round up the latest deals for adaptations of traditional board games for consoles and digital devices.
Asmodee Digital and Fantasy Flight Interactive's The Lord of the Rings: Living Card Game launched into Early Access on Steam for PC and Mac today. Early Access means that gameplay is limited to single-player games, although cooperative play will be added in a few months. Early Access is limited to players who purchased one of the three Founder's Packs: Shire, Steward of Gondor, or Istari, which each feature a suite of cards, in-game currency and custom cosmetic items. Full launch is planned for Q4.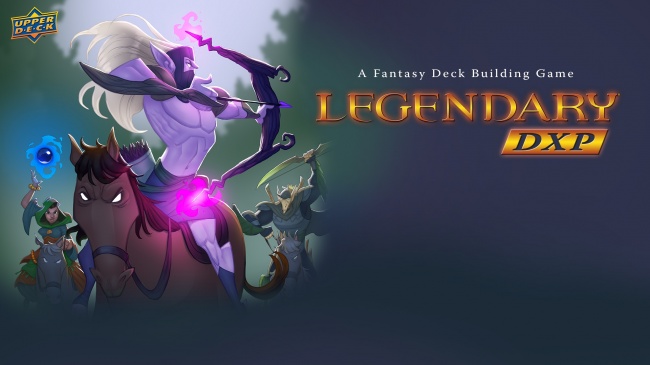 Upper Deck's
Legendary Deck Building Game
has been transformed for online play as
Legendary DXP: A Fantasy Deck Building Game.
The game launched last summer (see "
Upper Deck Announces 'Legendary DXP'
"), and as of Gen Con 2018, went free to play on all platforms (iOS, Android and Steam). Players who purchased the "full game" were awarded a special bundle of content. The "freemium" model of the game allows users can play for free but charges microtransactions for additional content, in this case, aesthetics upgrades.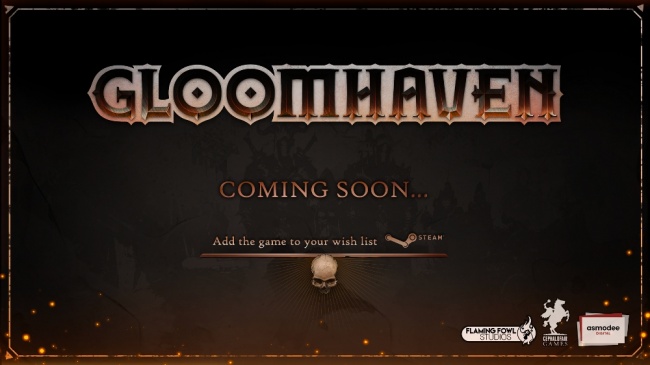 Asmodee Digital has partnered with Flaming Fowl Studios to produce a digital version of Cephalofair Games' hit board game
Gloomhaven
for Steam. The dungeon-crawling RPG game features tactical turn-based combat and an infinitely replayable roguelike mode that will be available during Early Access launch in Q1 2019.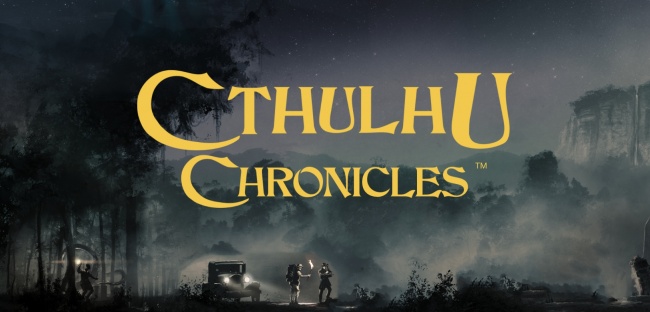 MetaArcade announced expansions for its narrative horror game
Cthulhu Chronicles
currently available on the App Store. Cthulhu Creators is a program for fans to submit their own adventures for the game using MetaArcade's Adventure Creator tool software. A new campaign, Mythos Across America, was announced, since Blackwater Creek, the final chapter of the game's initial investigations has been released. MetaArcade is also developing an Android version of the game.
Cthulhu Chronicles
was created in partnership with Chaosium, makers of the
Call of Cthulhu
role playing game.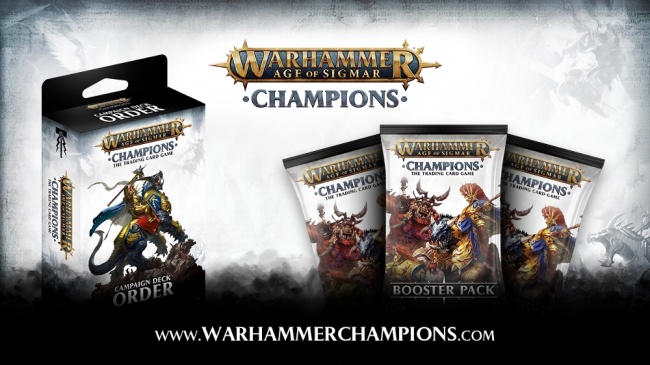 PlayFusion's
Warhammer Age of Sigmar: Champions
multi-media trading card game launched at Gen Con (see "
'Warhammer Age of Sigmar: Champions'
") and the online play element is currently in closed beta, with the full digital app launching soon.