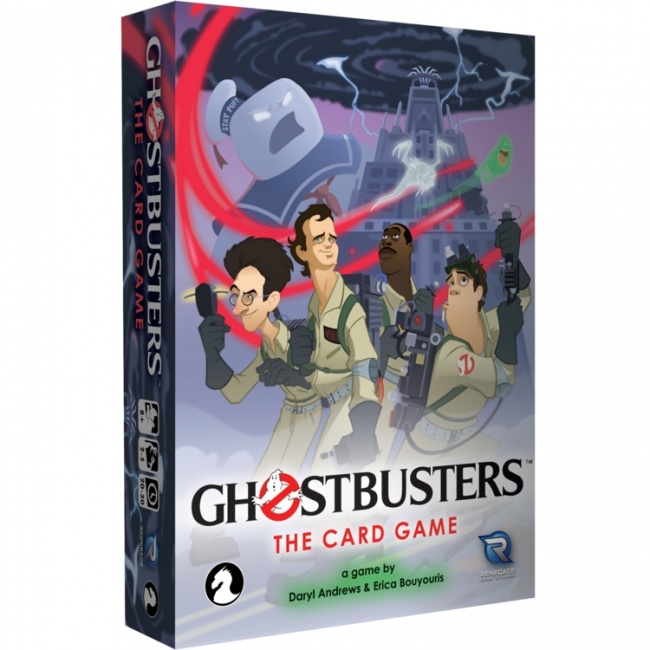 The more-or-less fearless gang of ghost hunters are on the case again in Renegade Game Studios' upcoming
Ghostbusters: The Card Game
, releasing this fall.
In Ghostbusters: The Card Game, players head out to find and trap the most fearsome ghosts they can, while trying to avoid getting slimed. Players draft cards representing the ghostbusters and their gear, ultimately seeking to collect sets of ghosts to score points.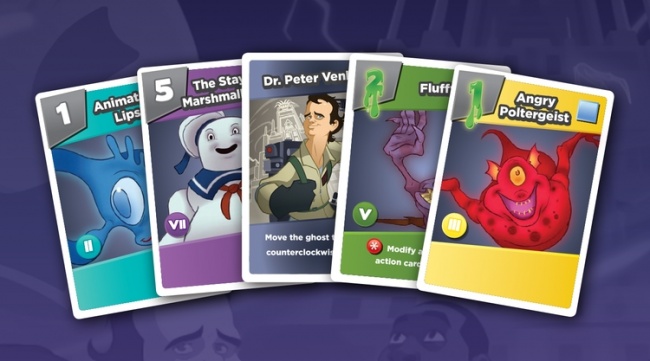 This quick-playing, family-friendly game was designed by Daryl Andrews (co-creator of
Sagrada
) and Erica Bouyouris (co-designer with Andrews for
Roar: King of the Pride
and
Ink Monsters
), and features artwork by Jacqui Davis (
Ex Libris
) and Todd Bright. It comes with 108 cards and a scorepad.
Ghostbusters: The Card Game
is intended for 2 to 5 players, ages 8 and up, and plays in under 30 minutes. MSRP is $20.00.
Renegade will also release Passing Through Petra (see "Build a Trading Empire in 'Passing Through Petra'") and a deluxe version of Arboretum (see "'Arboretum' Flourishes, Branches Out in Deluxe Edition") this autumn.
Convention organizer Wizard World will hold a convention to celebrate Ghostbusters next June (see "Wizard World to Produce Ghostbusters Con").