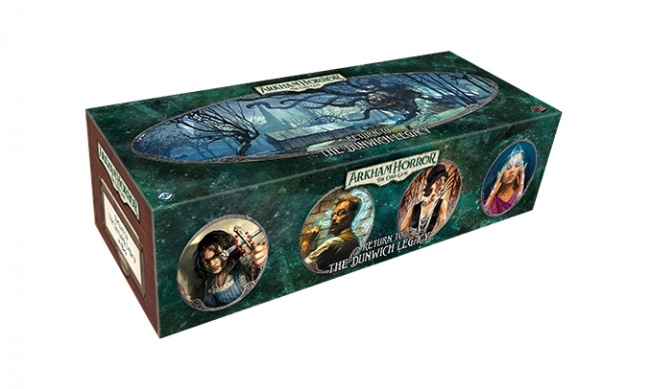 Once again, Fantasy Flight Games is inviting fans of its
Arkham Horror: The Card Game
to revisit one of their earlier adventures, with the
Return to the Dunwich Legacy
upgrade expansion, releasing in Q4.
Like the earlier Return to the Night of the Zealot expansion (see "'Arkham Horror: The Card Game' Returns to Its Beginning"), Return to the Dunwich Legacy does not introduce a new story for players, rather giving them a way to revisit earlier adventures again. The expansion adds 81 new scenario cards, featuring new locations and new challenges, as well as 23 new player cards offering new ways to enhance their characters as they play through The Dunwich Legacy expansion again.
Thematically, the new expansion lures investigators back to the town of Dunwich to uncover more layers to an insane conspiracy that seeks to destroy the world. They must go back over their clues as they discover new locations and face new opponents. An optional system of "Ultimatums" allows players to increase the difficulty of the game by introducing additional challenges.
Click on the gallery below for a peek at some of the new cards.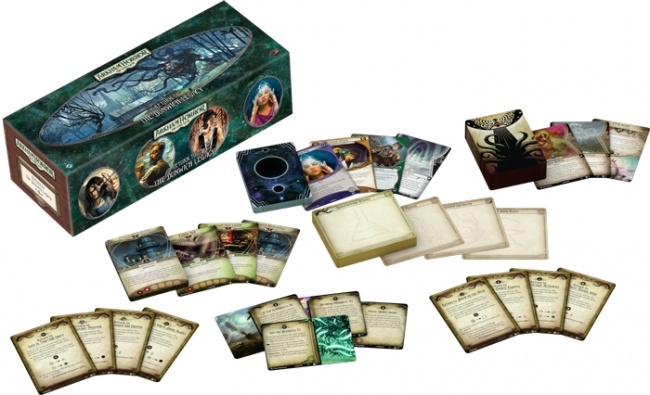 Arkham Horror: The Card Game
comes with 104 cards and 32 divider cards packaged in a deluxe card box large enough to hold the entire campaign. It requires the base game and
The Dunwich Legacy
expansion to play. MSRP is $29.95.
Last month, Fantasy Flight announced that a new edition of the Arkham Horror board game was in development (see "'Arkham Horror Third Edition'").