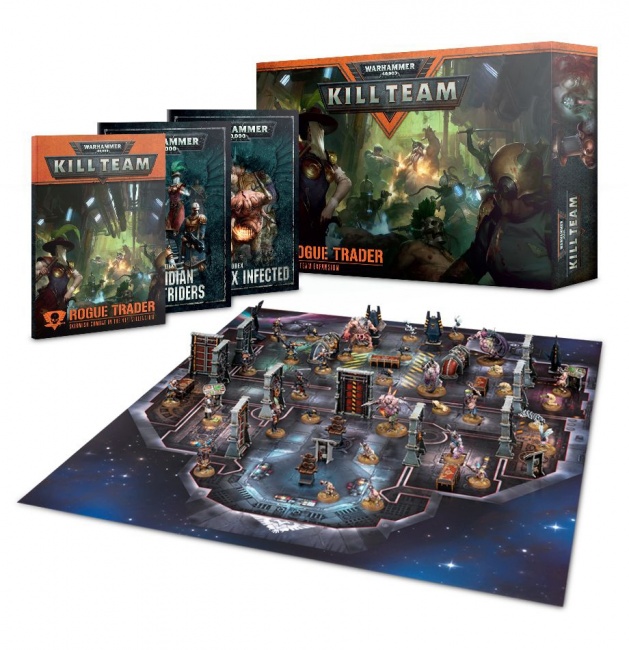 Games Workshop continues its aggressive schedule of expansions for its new skirmish scale game
Warhammer 40,000: Kill Team
with the announcement of the
Warhammer 40,000: Kill Team: Rogue Trader
expansion set, which will ship on September 15.
The
Rogue Trader
expansion brings the iconic independent heroes of the
Warhammer 40,000 Universe
to the
Kill Team
battlefield. Equipped with partial immunity to Imperial law, the explorers and merchants known as Rogue Traders are often the first humans to encounter alien races, making them a natural fit for the small team format of
Kill Team
.
The expansion combines elements of the two main types of expansions Games Workshop has previously released for the
Kill Team
line, with both a
Killzone
and two new
Kill Team
factions included in the box: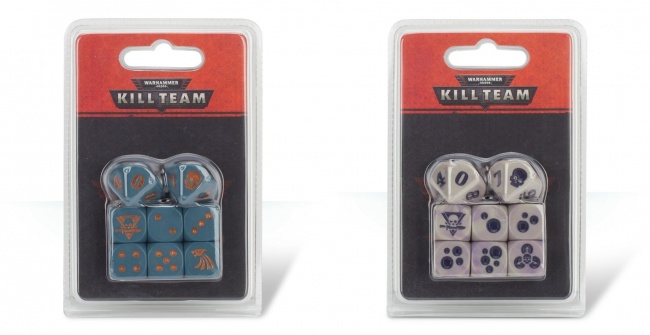 The double-sided game board and the set's terrain models depict cramped battlefields representing the interior of the void ship
Truehawk
and a shrine of the Imperial Ministorum. Each battlefield features its own new rules that modify many elements of game play.
The two new factions in the set are the Rogue Trader band known as the Elucidian Starstriders and the horrific mutants of the Gellerpox Infected. Each faction is introduced with its own
Codex
, and are featured in a multi-scenario campaign that players can play through in the game. Miniatures for both factions are included, which players can use to play the campaign or use in any
Kill Team
game.
Click on the gallery below to see images of the models included in the expansion.
Kill Team: Rogue Trader
will include 1 double-sided game board, 33 unpainted and unassembled plastic miniatures representing 10 Elucidian Starstriders and 23 Gellerpox Infected, plastic scenery models, 2
Codex
books, a 56-page booklet with background on the Rogue Traders, new rules for
Kill Team
, and the campaign scenarios, and the tokens needed for play. MSRP is $130.00. As an expansion, a copy of the
Kill Team
rulebook is required to play.
Two sets of custom dice, with icons and colors designed to match the two factions, will also be offered. Each dice set includes six 6-sided dice and two 10-sided dice. MSRP is $12.50 per set.
GW is also offering the
Rogue Trader Collection
, which includes a copy of the
Rogue Trader
expansion and a set of Elucidian Starstrider dice at an MSRP of $142.50.