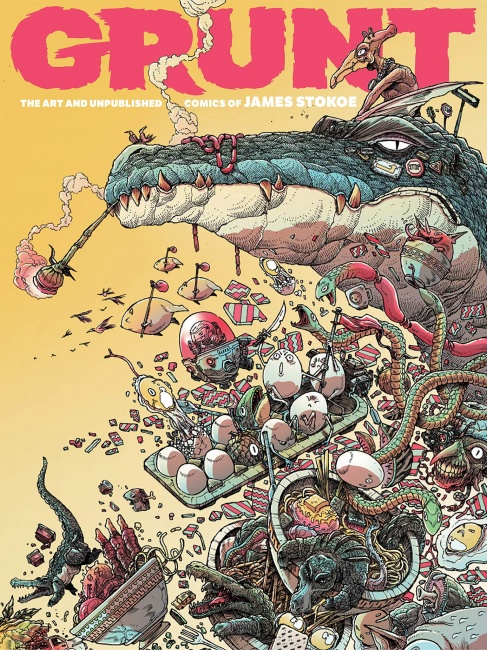 Dark Horse Comics will release James Stokoe's combination comic and art book
Grunt: The Unpublished Comics of James Stokoe
on May 22.
Stokoe's work is hyper-detailed and frenetic, and easily recognizable, in both his own projects (Wonton Soup, Orc Stain) or licensed ones (Aliens: Dead Orbit, Godzilla in Hell). This hardcover collection will gather a selection of Stokoe's bestselling illustrations and cover art from various publishers, as well as collecting his unpublished comics.
"A good half of the book is previously unpublished, personal work," Stokoe said in an interview with Syfy. "I'm not sure what the final edit will look like, but there will probably be around 200 or so comic pages in there that have never been printed before."
MSRP has not been officially announced, but Amazon currently lists the book at $34.99.