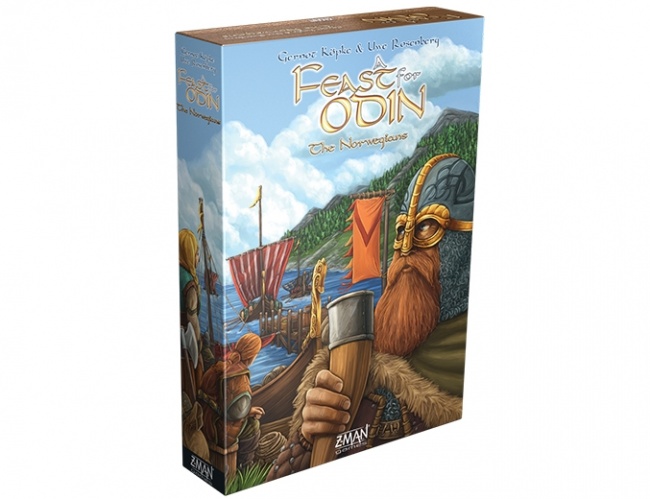 New options and opportunities are sailing towards the Vikings of Z-Man's
A Feast for Odin
in its new
The Norwegians
expansion set, releasing in Q4.
A Feast for Odin: The Norwegians offers new ways for players to guide their tribes to victory, including three double-sided action boards customized for different numbers of players that add a fifth column of action spaces for players to choose. 95 new goods tiles feature new animals, new types of food, and new equipment for the Vikings, who can now hunt elk, purchase horses, or craft weapons and armor, while the double-sided "artisan sheds" give players new ways to produce goods. Rounding out the expansion are eight double-sided exploration boards depicting distant cities like Cork, Limerick, and the Isle of Skye, which players can visit or raid.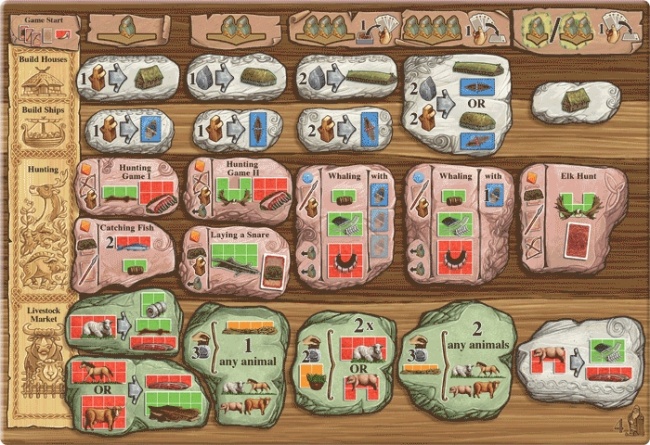 The expansion was created by
A Feast for Odin
designer Uwe Rosenberg along with Gernot Kopke, and comes with 1 goods box, 3 action boards, 8 exploration boards, 107 tiles, 1 tile supply board, 1 ship supply board, 8 small emigrations, 1 mountain strip, 10 coins, 16 tokens, and a scoring pad. A copy of the base game is required to play, supporting games with 1 to 4 players. Intended for ages 14 and up, games with the expansion take 30 to 120 minutes to play. MSRP is $39.99.
Click on the gallery below for images of a few of the expansion's components.
A Feast for Odin was released in 2016 (see "'Pandemic: The Cure – Experimental Meds,' 'Carcassonne Amazonas,' More") to critical acclaim, earning a nomination for the Origins Awards in 2017 (see "Origins Award Nominees").