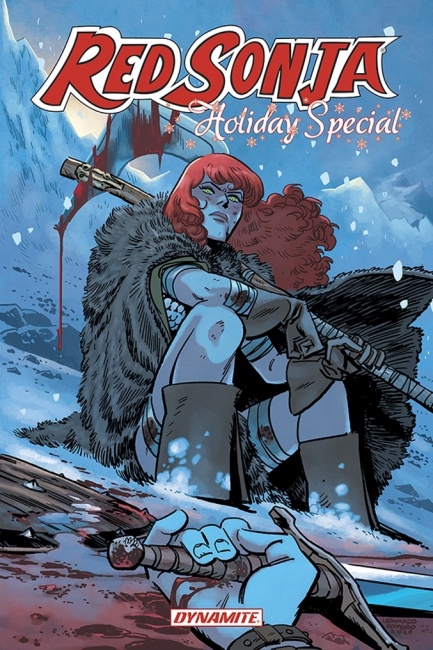 Dynamite Entertainment has announced two holiday one-shots and a gift box arriving on December 5.
Amy Chu (KISS, Red Sonja) and Erik Burnham (Ghostbusters, Red Sonja) team up again to write the Red Sonja Holiday Special. Interior art is provided by Ricardo Jaime (The Shadow) and the main cover will be drawn by Leonardo Romero (Hawkeye). The 40-page story has the Red Goddess reminiscing about the time she and Sir Max ended up saving a drunk Santa Claus from the Grinch (Kulan Gath). MSRP is $4.99. The book is rated Teen+.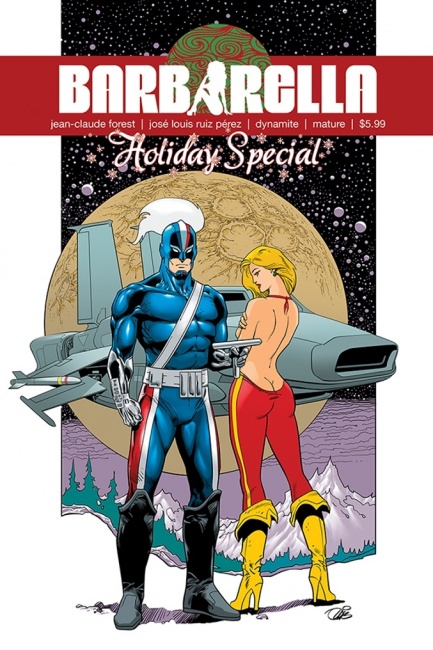 Jean-Marc Lofficier (
Moebius, Doctor Strange
) and Jose Louis Ruiz Perez
(Tiger and the Eye
) have partnered on
The Barbarella Holiday Special.
The 48-page
Barbarella Holiday Special
has Barbarella helping St. Nick, or rather his sci-fi equivalent- galactic entrepreneur Niklaus Von Klaus, solve a murder. Then The Guardian of the Republic (France's Hexagon Comics' super-patriot hero) shows up. MSRP is $5.99. The book is rated Mature.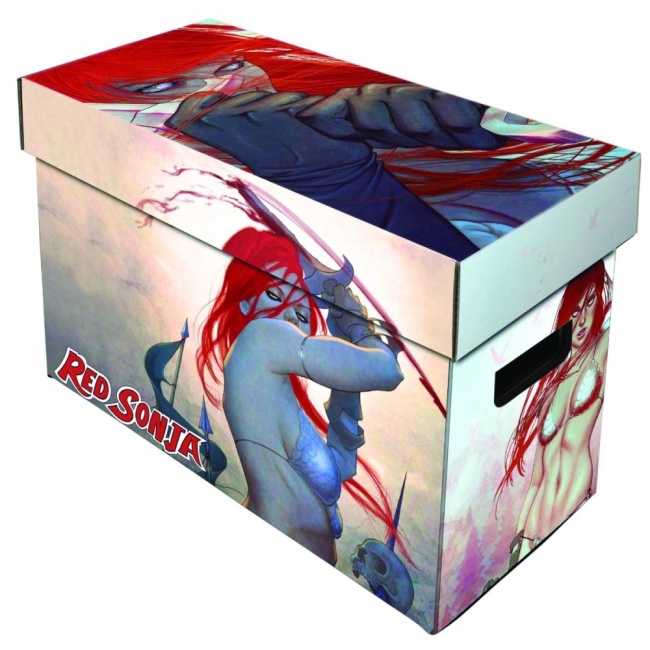 The
Dynamite Holiday Gift Box
is an assortment of collected editions packaged in a decorative Ren Sonja box. The 10 editions will include
Red Sonja: Worlds Away Vol. 1, Kevin Smith's Green Hornet Vol. 1: Sins of the Father HC, The Shadow: 1941 – Hitler's Astrologer HC,
as well as 7 other collections. The collection has an MSRP of $49.99. The books are rated Teen+.