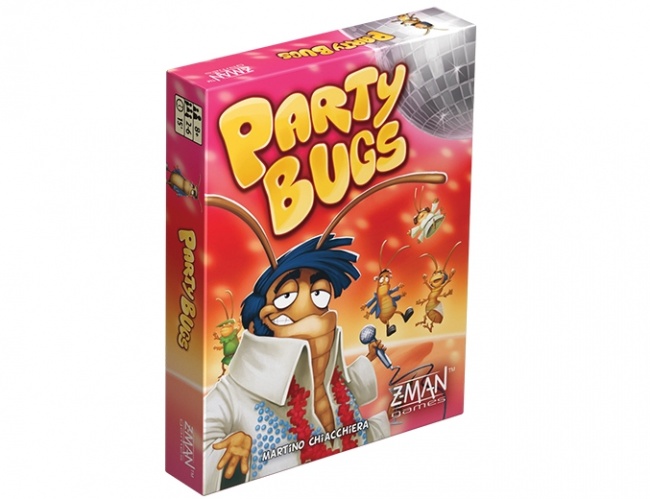 Z-Man Games is releasing
Party Bugs
, a light-hearted card game about dancing cockroaches, in Q4 this year.
In Party Bugs, players are trying to force their opponents to end up with the "biggest pests" while collecting only the least annoying party-goers for themselves. The bugs in question are dressed up for a costume ball, but there are only 13 different costumes available, and showing up in the same costume as another bug is too embarrassing even for these six-legged party animals.
Each round, players simultaneously play bug cards, then collect party-goers from around the disco ball in order of card value played. Then more bugs join the party for the next round. After 13 rounds, the player with the least disruptive bugs wins.
Party Bugs comes with 80 bug cards and 1 disco ball card. The game was created by Martino Chiacchiera (Deckscape: Test Time, Microworld) for 2 to 6 players, ages 8 and up. It takes about 15 minutes to play. MSRP is $14.99.
Z-Man is planning a number of releases for the fourth quarter, including a new historical variant of Pandemic (see "'Pandemic' Engages the Roman Empire"), an expansion for Feast of Odin (see "The 'Feast for Odin' Continues to Grow"), and a 10th Anniversary edition of Stone Age (see "Z-Man Celebrates a Decade of 'Stone Age'").