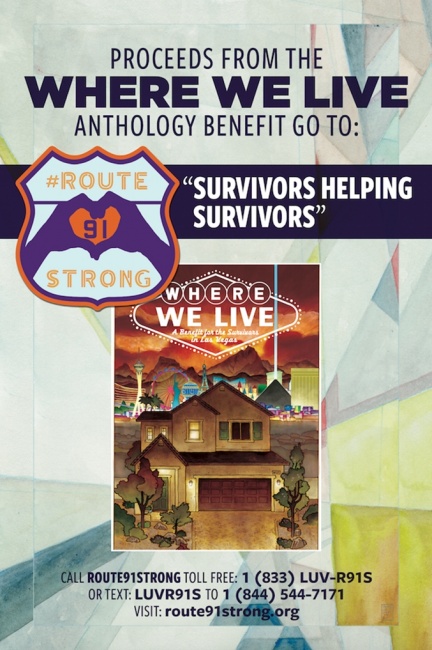 Image Comics has raised more than $100,000 for the survivors of the Las Vegas shooting. The proceeds will be given to Route91Strong, the charity organization founded by shooting survivor Lisa Fine.
The proceeds are the result of the sale of Where We Live, a benefit anthology curated by J.H. Williams III, Wendy Wright-Williams, Will Dennis, and Image Comics' Publisher Eric Stephenson (see "Image Reveals Creators for 'Where We Live'"). The volume, which went on sale on May 30, included 70 stories from 150 creators. The donation comes shortly before the one-year anniversary of the shooting, which took place on October 1, 2017, and resulted in the deaths of 58 people and injuries to hundreds more.
"When Jim first came to me about this project and his plans to support and give back to his community in Vegas, I knew Image had to do this," said Stephenson. "I think people everywhere have been looking for ways to reach out to the survivors, and a year later, I am thrilled to sign off on a check for over $100,000 that we look forward to seeing go toward rebuilding lives that were ripped apart on that tragic day."
Image will be releasing another benefit anthology, 24 Panels, on November 21. This one benefits the survivors of the Grenfell Tower Fire in London (see "Alan Moore, Kieron Gillen, Alex De Campi Contribute to Benefit Anthology").