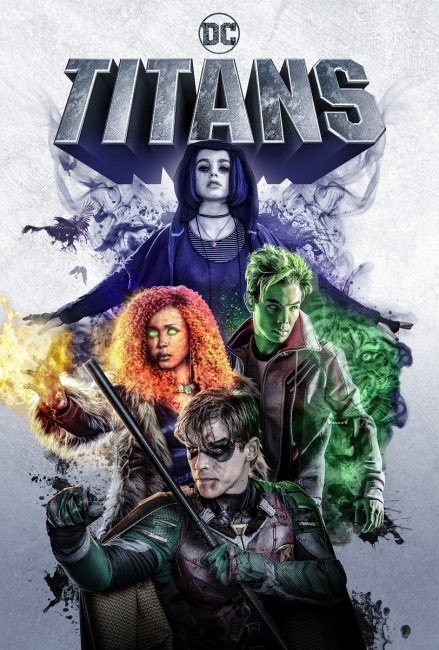 DC Entertainment shared four short spotlight teasers introducing the protagonists for the DC Universe original series
Titans.
Four trailers focus on the main heroes of the group: Robin, Raven, Starfire, and Beast Boy. They are all short, but Dick Grayson's has a pithy one-liner about why he split up the Dynamic Duo, Raven's borrows heavily from horror movies, Starfire's offers a look at her alien powers, and Gar's has the predicable nudity jokes. If some of the voice over sounds familiar, its because it was lifted from other scenes in the trailer (see "DC Universe 'Titans' Trailer").
The series premieres on the OTT (over the top) service on October 12.