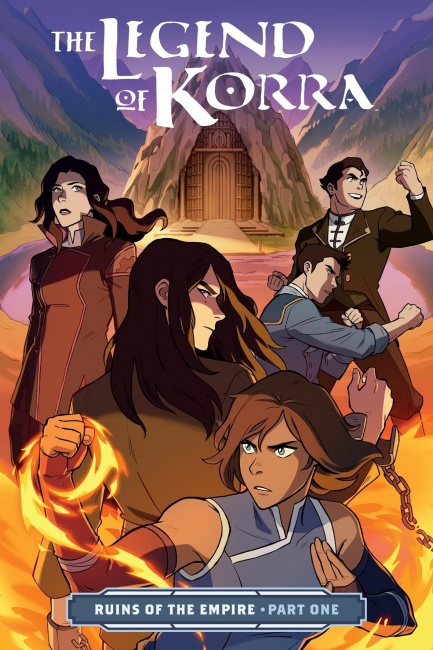 Dark Horse Comics will launch a new
Legend of Korra
graphic novel trilogy,
Ruins of the Empire,
written by series co-creator Michael Dante DiMartino.
Michael Dante DiMartino will write and Michelle Wong (
Goosebumps: Dowload and Die
) will draw the new series, which will feature the return of Kuvira, the archvillain of
The Legend of Korra
. Dark Horse just released the last volume of the
Legend of Korra - Turf Wars
graphic novel trilogy in August (see "
First Expansion for 'Legend of Korra' Board Game
"), and the new series picks up right after its events. The Earth Kingdom is set to hold its first elections, but Kuvira's imperial ambitions threaten to upset the nation's democratic hopes, even while she is standing trial for her crimes. Korra and her friends disagree on the solution, and now the nation stands on the brink of war.
The Legend of Korra: Ruins of the Empire - Part One
TP
will launch on May 21.