The latest geek movie update introduces you to the six Spideys in Into the Spider-Verse and much more.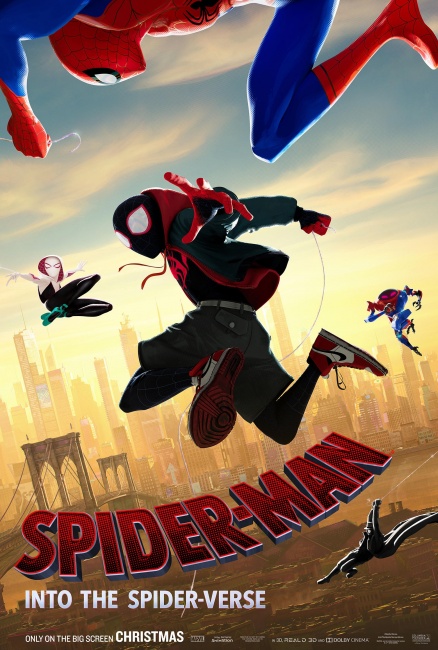 Spider-Man: Into the Spider-Verse has a new poster and trailer, revealing more of the plot and several Spideys, including Miles Morales, Peter Parker, Gwen Stacey, Peni Parker, Spider-Man Noir, and Spider-Ham. The feature-length film, which is set in Miles' neighborhood in the Spider-Verse (see "
Miles Morales Is a Hero in the Making in Full-Length 'Spider-Verse' Trailer
"), opens December 14 (see "
Best in Shows – Q4 2018
").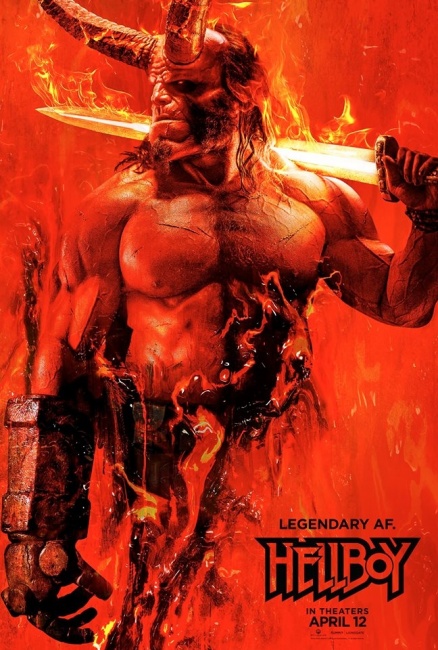 The
Hellboy
reboot is looking pretty legendary in the new poster for the film.
Stranger Things
star David Harbour bears the Right Hand of Doom and a full set of horns in the poster. The film, which is written by
Hellboy
creator Mike Mignola and hews closely to storyline by Mignola and Duncan Fegredo, is directed by Neil Marshall (Dog Soldiers, The Descent). Milla Jovovich, Daniel Dae Kim, Ian McShane, Penelope Mitchell, Sophie Okonedo, Brian Gleeson, and Alistair Petrie also star in the film, which opens April 12, 2019 (see "
'Hellboy' Pushed Back
")
Monster Hunter has added another tough guy: Diego Boneta (Scream Queens). Boneta will play a communications specialist on the monster-hunting team led by Milla Jovovich's Artemis, according to The Hollywood Reporter. The Paul W.S. Anderson-helmed film is based on the Capcom video game and also stars Tony Jaa, Ron Perlman, and T.I. Harris (see "Tony Jaa Is a 'Monster Hunter"). Boneta is also appearing in the upcoming Terminator reboot (see "Linda Hamilton Dominates First 'Terminator 6' Pic").
Simon Kinberg, the producer of the standalone Gambit film, says it will have a "romantic or sex comedy vibe," according to an interview with IGN. Lest anyone begin panicking about Gambit not being a superhero movie, Kinberg did add that he was using the term "loosely," comparing project to the raunchy comedy of Deadpool and Western vibes of Logan, both of which had very successful cinematic outings. Channing Tatum is set to star as the Cajun superhero, but the production is still on the search for a director. Gore Verbinski was attached, but parted ways with the film earlier this year (see "Fox Upsets the 'X-Men' Film Schedule Again"). Gambit is currently scheduled for release on June 7, 2019 (see "Best in Shows--Q2 2019")
The Terminator himself wished Sarah Conner a happy birthday with a picture from the set of Terminator 6. Arnold Schwarzenegger shared a pic of himself with co-star Linda Hamilton via Twitter. Schwarzenegger's looking a bit beat up, undoubtedly through the magic of movie makeup, which probably means his Terminator will be taking a beating in the film, which opens November 22, 2019 (see "Best in Shows--Q4 2019").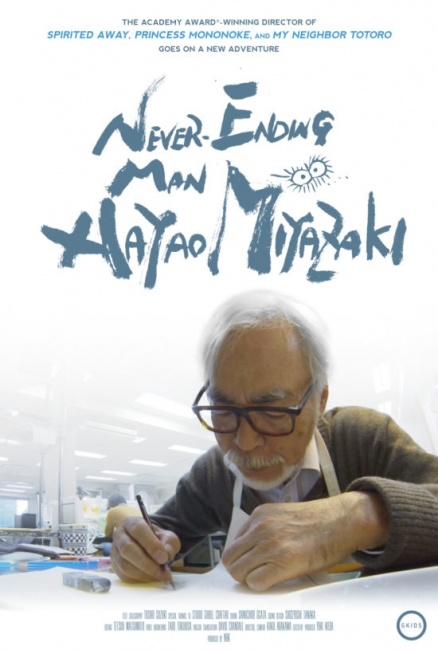 A documentary about legendary animator Hayao Miyazaki and his work on a new animated film will come to theaters this winter.
Never-Ending Man: Hayao Miyazaki
is a film by Kaku Arakawa that documents the master's work on a CGI film, marking both a return from retirement and the first time the director has embraced CGI (see "
Hayao Miyazaki Retired No More
").