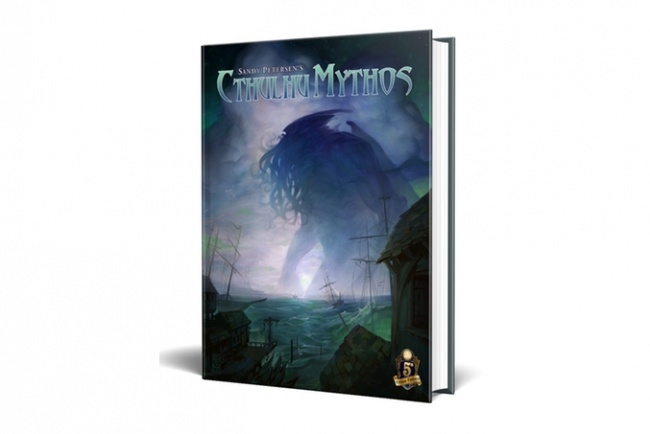 Petersen Games is plumbing the depths of H.P. Lovecraft's Cthulhu Mythos once again, this time as
Sandy Petersen's Cthulhu Mythos for
5th Edition Fantasy
, releasing in August.
The new book will be an expanded version of the Cthulhu Mythos sourcebook Petersen Games published for the Pathfinder game in 2016 (see "Cthulhu Comes to 'Pathfinder'"). The book will include background material on the Mythos, tips for running games in the genre, new character options, professions, and races, stats for more than 100 monsters, 40 spells with new rules for using magic, dozens of artifacts, and rules for insanity and "dreaming."
This version of Sandy Petersen's Cthulhu Mythos will include new material that was not part of the Pathfinder version, with 70 new illustrations, a new avatar of Nyarlathotep, new monsters, two new character backgrounds, and other new character options.
Sandy Petersen's Cthulhu Mythos for 5th Edition Fantasy will be a 400-page full-color hard-cover book. MSRP is $59.99.
Petersen Games is funding the production of the book through a Kickstarter campaign that vaulted past its $10,000 goal in 27 minutes, attracting $99,191 from 1,640 backers as of this writing (an average of $60.49 per backer).
This month, the company will release a Cthulhu-themed worker-placement style game (see "Petersen Games Unleashes 'Evil High Priest'").