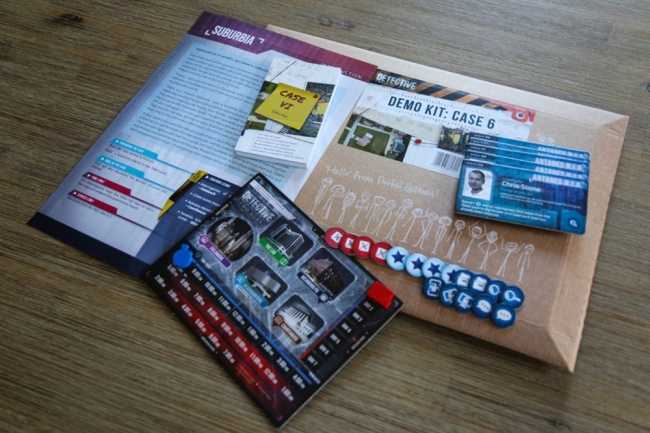 To support its whodunit game
Detective: A Modern Crime Board Game
, Portal Games is offering retailers the
Detective Demo Kit
, featuring the "Suburbia" scenario, which will be available in Q4 2018.
The Detective Demo Kit is designed to allow retailers to run a demo version of the game for their customers, by letting them play through the "Suburbia" scenario. This scenario is not related to the scenarios included in the boxed set, and a copy of the game is not required to play the Demo Kit. All components can be re-used, so retailers can run the demo as often as desired.
The kit comes with all of the game components needed to play the scenario, including 1 case file, 1 game board, 5 character boards, 36 cards, 16 tokens, and 3 markers. The "Suburbia" scenario is intended for 1 to 5 players, ages 16 and up, and takes about an hour to play. Price for the Detective Demo Kit has not yet been announced.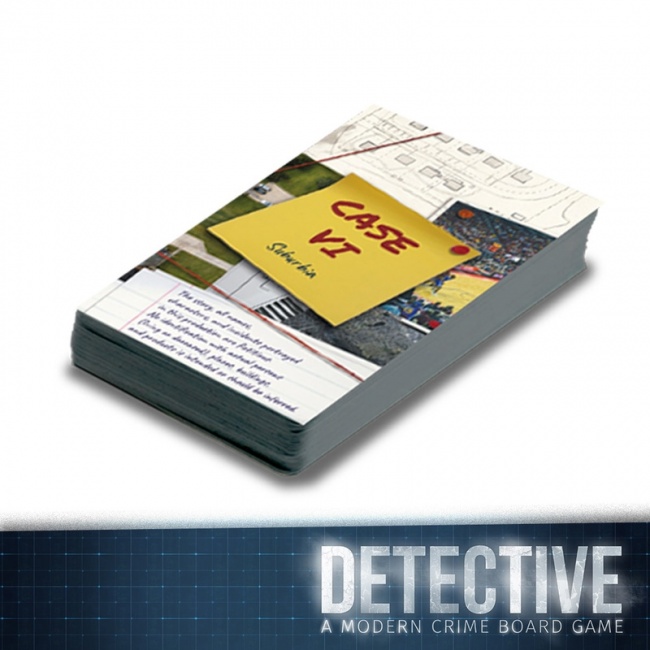 The "Suburbia" scenario is also available a separate mini-expansion that can be used with the base game, with an MSRP of $9.90.
Detective: A Modern Crime Board Game was released earlier this year, challenging players to use real-world resources to solve mysteries cooperatively (see "'Detective,' 'Alien Artifacts,' More 'First Martians' Details" and "Expansions for 'Imperial Settlers' and 'Robinson Crusoe'"). Portal has sold over 50,000 copies of the game in seven languages.