Fantasy Flight Games has announced an organized play program to support its upcoming "Unique Deck Game"
KeyForge,
which will kick off with an in-store "Pre-Launch" event on November 10, followed by the game's official launch on November 15.
Announced earlier this year,
KeyForge
is a card game designed by Richard Garfield in which every player's deck is automatically unique out of the box (see "
Richard Garfield's 'KeyForge' Puts a New Spin on 'Unique'
").

Fantasy Flight is promoting the release of the game through a "Pre-Launch" event which will be held on November 10. Participating retailers will have a limited number of
KeyForge Archon Decks
available for sale, as well as "Learn-to-Play" stations to demo the game. Participants will receive a
KeyForge
lanyard, and those who purchase an
Archon Deck
can get a House pin, while supplies last.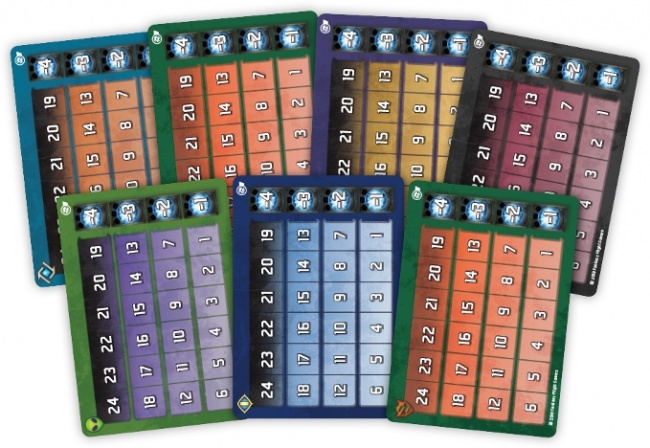 The full game itself will release on November 15, and retailers are invited to hold "Launch Parties" that will include a trio of player activities. First, there will be a "Learn to Play" game using fixed decks and the
QuickStart Rules
, with participants earning Chain Tracker cards. Second, players are invited to register their unique decks in the "Call of the Master Vault" event, earning a House card. Finally, the "Launch Party Tournament" challenges players to compete over four rounds playing different decks each time and earning another House card.
Following the "Launch Party" events, Fantasy Flight will begin the first arc in the game's on-going organized play scheme, called "Dawn of Discovery." This phase will focus on getting players up to speed and allowing them to discover the variety of playing styles that the game offers. The program will include weekly play events as well as monthly tournaments offering collectible prizes.
FFG is doubling-down on the
Unique Games
concept with the release of a second title in the line, the board game
Discover: Lands Unknown
, also scheduled to release in the fourth quarter (see "
Second Title in FFG's 'Unique Game Line' Revealed
").