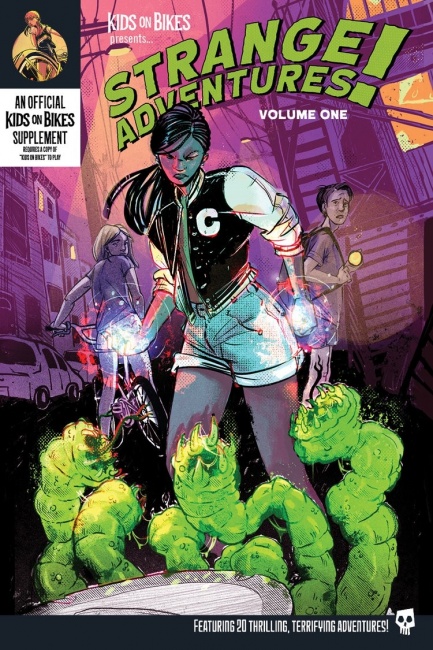 Renegade Game Studios is offering
Kids on Bikes
role playing game players
Strange Adventures Volume One,
a non-core book to help their small town adolescents pursue new heroic undertakings, in February.
The 80-page full-color softcover includes 20 unique small towns, with adventure hooks and story guidelines, crafted by writers including Ross Watson, Scott Woodard, Elisa Teague, Matt Colville, Sen-Foong Lim, and Amanda Harmon Kunz. MSRP is $20.00.
Kids on Bikes
debuted this summer (see "
'Kids on Bikes' Debuts with Game Accessories
") and was designed by Jonathan Gilmour & Doug Levandowski, with art provided by Heather Vaughan.