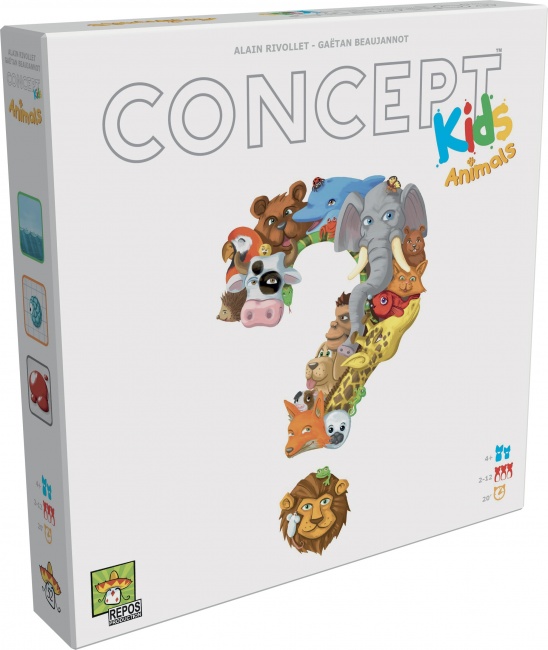 The
Spiel des Jahres
-nominated
Concept
, from Belgian publisher Repos Production, is being revised into a children's game with the release of
Concept Kids Animals
in November, which, like the original, will be distributed in the U.S. by Asmodee.
In Concept Kids Animals, one player gives out clues about the identity if the animal on the card they have drawn by placing tokens on the game board to indicate things like the animal's habitat, diet, and color. The other players must try to guess the animal based on those clues. If the group can correctly guess all 12 animals drawn, they win together.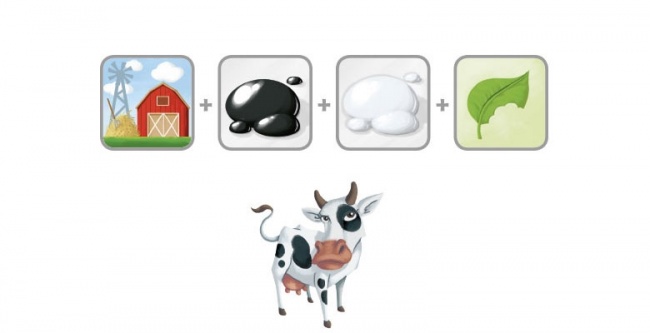 The game's creators Alain Rivollet (
Concept, You Robot
) and Gaetan Beaujannot (
Concept, Flick 'em Up!
) designed a system that uses only pictures to identify the animal traits so that children who had not yet learned to read can play. The game was designed to help young children develop communication skills and learn about animals.
The game comes with 110 animal cards featuring artwork by Eric Azagury (Concept, When I Dream), 1 game board, 12 token rings, and 1 card holder. It includes both quick-start and full rules. Intended for 2 to 12 players, ages 4 and up, Concept Kids Animals takes about 20 minutes to play.
The original Concept, which has sold more than 800,000 copies worldwide, was nominated for the prestigious Spiel des Jahres award in 2014 (see "2014 'Spiel des Jahres' Nominations"). Asmodee brought Repos' When I Dream to the States late last