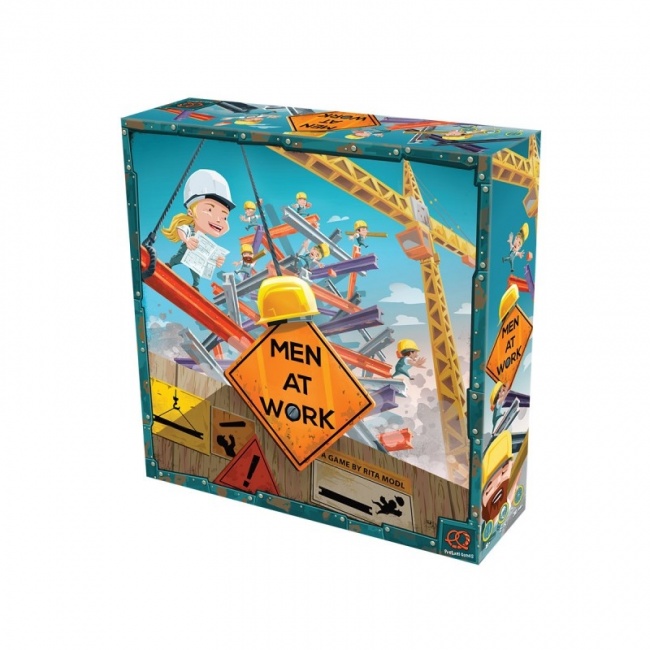 Pretzel Games will release
Men at Work,
a stacking and balancing game, in Q4.
Players are construction workers competing to carefully construct a tower while avoiding accidents. Boss Rita is watching, and the players all hope to earn the coveted Employee of the Month award. The stacking and balancing game includes three gaming modules for replayability.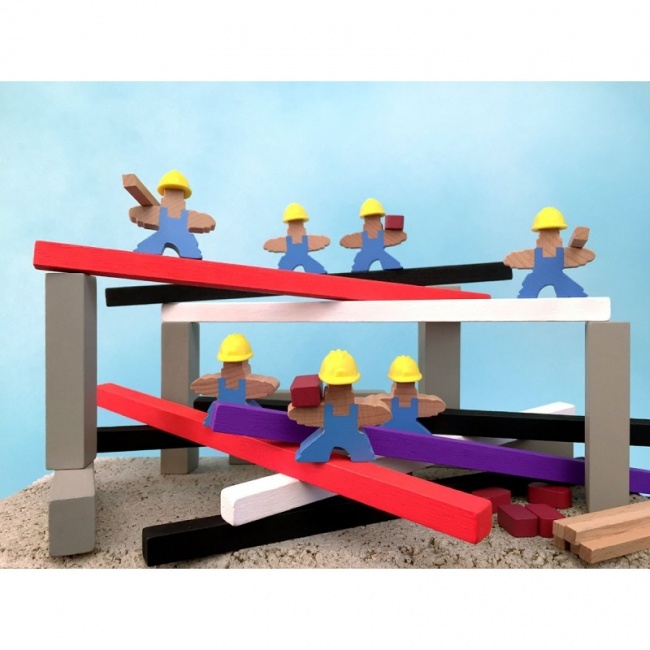 The box includes 8 supports, 28 girders (in 4 colors), 16 workers with hardhats, 36 instruction cards, 1 Boss Rita card, 15 safety certificates,13 Worker of the Month awards, 1 rescue hook with measuring stick, 12 wooden beams, 12 bricks, and a rulebook. The game is for 2 - 5 players, ages 8 and up, and plays in 30 – 45 minutes. MSRP is $49.99.